Applications open for Nutreco's 2022 Young Researchers Prize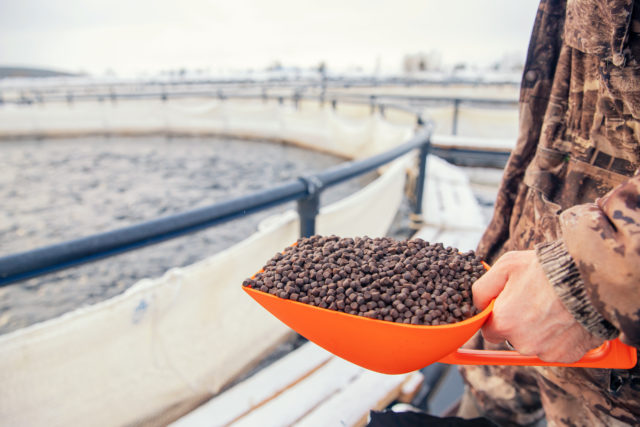 Feed giant Nutreco is looking for examples of research that could lead to a breakthrough in animal and aquafeed.
Applications to Nutreco's 2022 Young Researchers Prize are now open to all PhD students and post-doctorate researchers in their first- and second-year of study working in animal nutrition, livestock production, aquaculture, veterinary sciences and cellular agriculture. The award challenges young academics from across the world to showcase their innovative solutions for sustainable and environmentally-conscious farming practices, with three winners receiving a total of €25,000 (£20,830) in prize money to further their research.
Nutreco, the international leader in animal nutrition, launched the prize in 2020 to recognise the most promising and pioneering research conducted by young researchers in the industry.
The company said: "The world needs agricultural solutions that sustainably generate enough food for a growing population and this year's prize-winning project will help deliver on this challenge to feed the future. The three winning projects will be tackling this challenge through sustainable and environmentally conscious farming practices."
All submissions will be judged against how well they address at least one of the following challenges facing the industry: the search for novel ingredients; tackling antimicrobial resistance reducing greenhouse gases to meet the challenge of climate change.
Entrants must submit a 60-second video explaining their project and why it is a prize-winning solution to at least one of the above challenges. They must also submit a presentation that summarises their research in no more than 10 slides, together with their CV and any other supporting publications.
To apply, applicants must be completing their PhD or in their first or second year of post-doctorate research. Submissions that refer to research ideas without results or implementation will not be considered, Nutreco said.
Final submissions are required by 11pm CET on Friday June 24. The final shortlist of up to 10 candidates will then be decided by Nutreco's judging panel of leading industry experts in the field of sustainable nutritional solutions, including Nutreco N.V Board Member and former R&D Director Leo den Hartog, Corporate Sustainability and Livestock feed sustainability Directors Jose Villalon and Coen Smits, Alternative Proteins Investment Manager Susanne Wiegel, and Research & Development Directors John Doelman from Trouw Nutrition and Charles McGurk from Skretting, along with Jorge Díaz, Global Sustainability Manager also from Skretting – Nutreco's business lines.
The shortlist will be announced on Monday August 29 2022.
Winners will be named at a ceremony in the Netherlands in early October 2022, with first, second and third awarded €12,000 (£10,000), €8,000 (£6,667) and €5,000 £4,166) respectively.
Nutreco CEO, Fulco van Lede, added: "To feed a world population of 10 billion people by 2050, we must produce more food in the next 30 years than we have done in the last 8,000. To do this, we need to go beyond hypothetical ideas. Nutreco's Young Researchers Prize not only celebrates the industry's rising stars but helps turn their ideas into reality. By encouraging innovative, sustainable and adaptable solutions to the challenges we now face will set us on the right path to transforming not only the way we farm but also the future of food."
The winner of the 2020 prize, Sudhanshu Sudan, a PhD Animal Biosciences Researcher from the University of Guelph in Canada, impressed the judges with his research hypotheses that focused on animal welfare and combatting weaning stress in piglets by using advanced probiotics and antimicrobial peptides.
Submissions close at 11pm CET on Friday 24 June. Potential applicants can find out more online at the Nutreco website.