Applications open for new Hatch batch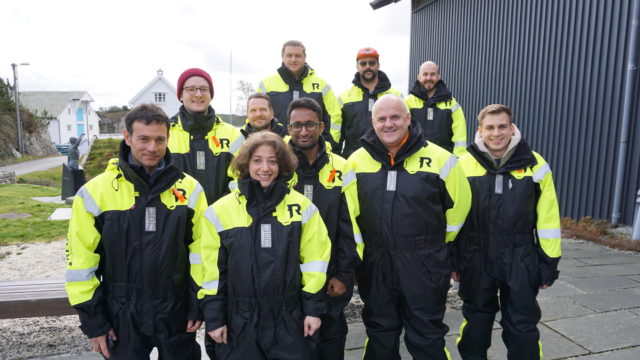 HATCH, the world's first accelerator programme for sustainable aquaculture start-ups, is searching for industry pioneers to take part in its third cohort – in Hawaii.
The company, which won an award for International Impact in Wednesday's Aquaculture Awards in Edinburgh, is expanding by offering more investment, locations and industry and investor connections.
Bergen based Hatch set up its first aquaculture accelerator programme last year and, in the process, built up a world network of mentors and supporters across the whole aquaculture value chain.
So far, 16 investments have been made, involving 14 global aquaculture start-up companies, following the first two accelerator cohorts – in Bergen and Dublin.
These young companies have already raised more than €6 million in follow-on funding, less than a year after the first programme began.
One of the companies, Bergen based Manolin, also won an Aquaculture Award on Wednesday, in the Most Promising New Entrant category.
The Hatch team has now grown from the original three founders to a total of seven full-time team members.
Carsten Krome, CEO of Hatch, said: 'It's been an incredible year of growth for us and we are extremely proud of our team, and indeed our portfolio companies which have shown so much dedication and commitment.
'This first year has certainly exceeded our expectations and given us the experience and confidence to really double down in 2019.
'The programme this year is the biggest and most sophisticated we have done to date and unique in its set-up, not only within the aquaculture sector, but beyond.'
The third cohort will start in Hawaii, at the Hawaiian Ocean Science and Technology Park (HOST), an aquaculture innovation hub associated with the University of Hawaii.
Each successful applicants will be offered €100,000 per team, (half in cash, half in kind), as well as access to a global aquaculture network, testing facilities, personal, technical and business mentoring sessions and global exposure to all relevant key players in aquaculture.
Over a 15-week period, from August 26 to December 5, the participants will be taken from Hawaii to Bergen and then to Singapore.
The president of the University of Hawaii, David Lasner, said: 'The accelerator is in alignment with many existing research and training programmes at several campuses of the University of Hawaii.
'The University of Hawaii is looking forward to playing a significant role in creating a bright future in aquaculture and producing the workforce to support and sustain it.'
Hatch is aiming at accelerating 10 to 14 aquaculture technology start-ups per cohort. Applications are now open under www.hatch.blue/apply and will close on June 28.