Another surge in Norwegian salmon exports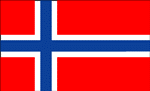 THE value of Norwegian farmed salmon exports rose sharply last month with a 26 per cent overall increase in sales.
The country's salmon farmers shipped a total of 71,837 tonnes during February, slightly down in volume terms (by 472 tonnes). But continuing strong demand and rising prices pushed up earnings.
Paul T Aandahl, analyst with the Norwegian Seafood Council, said: 'A reduction in the supply of salmon at the beginning of the year, strong demand in our neighbouring markets and a favourable foreign currency situation are driving the price for salmon and consequently the value to new heights.'
The average export price for fresh whole salmon was NOK 55.05 per kg, a rise of 31 per cent or NOK 12.88 per kg compared with February 2015.
Europe, especially France, remains one of the most attractive markets. Salmon exports to the EU bloc last month totalled NOK three billion. This is an increase of 32 per cent or 735 tonnes from a year ago.
The export volume to the EU, measured in product weight, was 54,351 tonnes in February. This is an increase of 1,226 tonnes or two per cent from last year. Measured by value, France, Poland and Denmark were the largest purchasers.
However, there was a fall in sales to the more easterly regions, such as Turkey, which fell by 14 per cent or NOK nine million, while exports of farmed trout to the same area were down by 11 per cent.
Salmon exports to the Far East, which were rising sharply, fell by nine per cent during February. But the United States remain a strong and growing market for Norwegian salmon with sales up by 36 per cent in February to a total of NOK 240 million.
The other good news for the country's fish farmers is that trout sales were worth NOK 288 million in February, an increase of 100 per cent on February 2015. Poland, Japan and Belarus are the largest buyers of Norwegian trout.