Another sound performance from Bakkafrost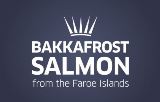 THE Bakkafrost Group, the largest fish farming company in the Faroe Islands, has continued to make good progress, delivering a total pre-tax operating result of 303 mil­lion Danish kroners (DKK) in the second quarter of this year, the company announced last night.
This compares with an EBIT (earnings before interest and tax) of DKK 212 million in the same period last year, representing a 43 per cent increase. The result after tax in Q2 2015 was DKK 191 million.
The total volumes harvested in Q2 2015 were 14,182 tonnes gutted weight, which is a record high for Bakkafrost.
The guidance for harvest volumes for 2015 is unchanged. The farming segment delivered an operational EBIT of DKK 248 million in Q2 2015.
The VAP (value added product) segment, which produced 5,064 tonnes in Q2 2015, made an operational EBIT of DKK 31 million.
CEO Regin Jacobsen said: 'Bakkafrost harvested over 14,000 tonnes in Q2 2015, which is the highest quarterly harvest ever for Bakkafrost.
'This, together with good operational performance and positive market conditions, re­sulted in a record high operating EBIT in Q2 2015.
'Bakkafrost's focus on the operational performance is reflected in the investment of the new wellboat, Hans á Bakka.'
The Hans á Bakka was delivered in July and started operating this month which, said Jacobsen, marked a milestone in salmon farming in the Faroe Islands.
Bakkafrost released 1.4 million smolts in Q2 2015, which is in line with the company's smolt release plan.