Annual Science Conference – Call for Papers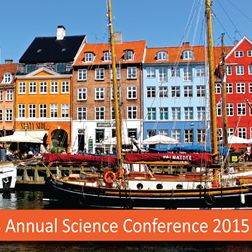 YESTERDAY, the International Council for the Exploration of the Sea (ICES) opened the Call for Papers for its Annual Science Conference (ASC) 2015.
ICES Annual Science Conference (ASC), 21–25 September, Copenhagen, Denmark, is a week-long forum that brings the international marine science community together to share innovative science with policymakers and stakeholders.
Scientists, policy- and decision-makers, students, and stakeholders are invited to join the discussions on science for sustainable seas.
One of the important and unique features of ICES is its capability to cover the entire spectrum from monitoring to data provision to science and advice.
The ASC reflects this range in the 20 theme sessions that will take place at this year's conference.
Hypoxia, seafloor habitat mapping, basin-scale dynamics, ecosystem monitoring, science-industry partnerships, the Marine Strategy Framework Directive (MSFD), Marine Spatial Planning (MSP) and sustainable approaches to aquaculture are among the topics that welcome abstract submissions.
'ICES relies on coordinated contributions from an international network. As we all work together on the implementation of our Strategic Plan, your participation at the conference is very important', says Yvonne Walther, Chair of the Science Committee within ICES.
'The ICES network is open to all and the ASC represents a great opportunity to strengthen partnerships.'
Paul Connolly, ICES President says: 'The ASC offers a perfect meeting place for scientists, presenting the latest state-of-the-art knowledge, and policy-managers and stakeholders, who are dependent on this scientific information in their daily work.'
The deadline for submission of abstracts is 30 April 2015. To read more about ICES ASC 2015 and abstract submission, visit the ICES ASC website.