Anglo-French scallop deal will benefit French fleet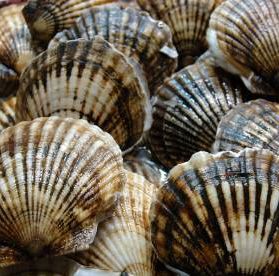 FRENCH scallop fishermen are set to benefit from a new supply relationship agreed between Morgère and Reid Scallop Gear of England, one of Europe's best known scallop gear specialists.
The relationship draws upon the engineering skills of both companies to ensure the supply of the best quality scallop gear to the French fishing fleet.
Reid Scallop Gear, who are based in Brixham in south-west England, have been established for over 40 years and have developed a range of dredges ideally suited for Atlantic coastal waters.
Under the arrangement, Morgère will supply frames, chain bags and toothbars produced by Reid Scallop Gear, which will complement towing bars and tipping bars manufactured by Morgère at their factory in St Malo, Brittany.
'This new supply relationship is an exciting development, which will benefit French scallop fishermen,' said Michel Dagorn of Morgère.
'Reid Scallop Gear has many years of experience working with fishermen to develop highly effective equipment.'
Jonathan Reid of Reid Scallop Gear said: 'Morgère is very well regarded throughout the fishing industry for the quality of its equipment and it makes sense for us to both work together to serve the specialist requirements of the French scallop fleet.'
Morgère will also provide a full repair and service facility for the scallop dredge equipment, and have in stock a full range of parts, including springs, toothbars, chains, bolts and nuts.
Morgère has also linked-up with French company MECATOL to handle the sale of these products in Brittany and Vendée. For the La Rochelle – Oléron area, sales are being handled by Mr Bausmayer.