Andfjord reports good progress for its land-based farm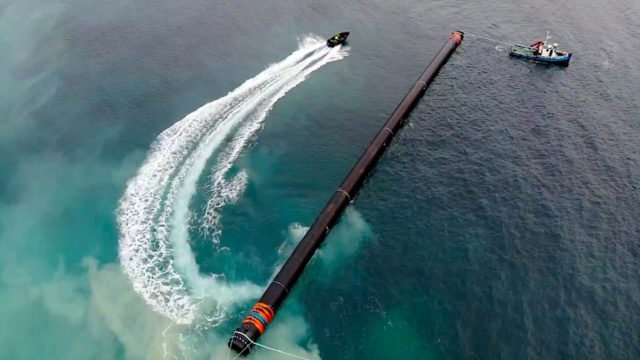 Land-based salmon farmer Andfjord Salmon has reported a third quarter operating loss of NOK 14.7 million (£1.2m), up from a loss of NOK 11.4m (£950,000) on the same period last year.
But the company has also reported continued good biological conditions at its first land-based pool at Kvalnes, Andøya, Norway.
Andfjord Salmon reports holding cash and deposits of approximately NOK 117m (almost £10m), which did not include further loan and undrawn credit facilities totalling NOK 30m (£2.5m).
Andfjord is developing a land-based salmon farm at Kvalnes, on the island of Andøya in the Vesterålen archipelago which has a licence to produce 12,600 tonnes and rights to expand to an additional 77,400 tonnes. It operates a flow-through system.
The Q3 report says that at the end of November  the average weight of the salmon was 1,350 grams, a healthy gain from 560 grams at the end of September.
The average weight of the smolt was 120 grams when it was released in June.
The salmon's survival rate remains high with the  survival rate standing  at 98.7% at the end of last month.
The report adds: "There will always be some fish mortality as the weakest individuals shall be removed from the pool, while the company also regularly extracts fish to conduct examinations of fish health. Fish health, growth and survival rate are all interconnected."
CEO Martin Rasmussen said: "The foundation is strong biological conditions and a pool eco-system that is as close as possible to the salmon's natural habitat in the ocean outside Andøya."
The company's first operating revenues will be generated next year following  the first harvest.