America's 'ghost kitchens' are good news for seafood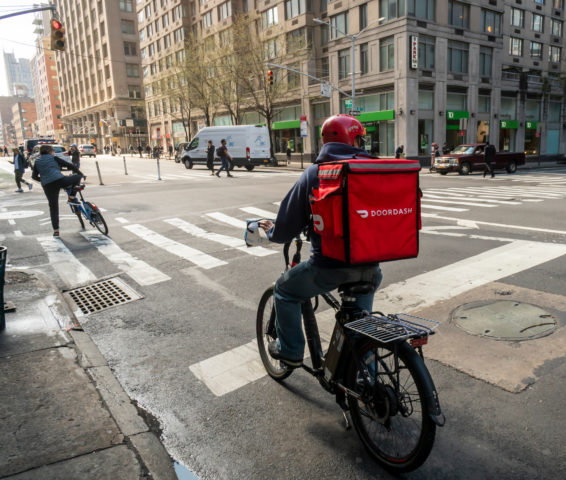 A new catering phenomenon is helping to boost sales of seafood, including salmon, in the United States. They are known as "ghost kitchens" which mostly deliver rather than serve meals and they are springing up across the country.
A report by Anne-Kristine Øen, the Norwegian Seafood Council envoy in North America, said the number of ghost kitchens is growing rapidly. She said the term refers to "restaurants" that do not offer a dining area, and thus do not have a fixed physical presence. They deliver food that has been ordered, mainly online, and many of them use third parties such as Uber Eats, Grubhub and DoorDash (pictured) for delivery.
Øen added: "It is especially restaurant chains in the middle class that see this as a great way to limit risk. Some of these suppliers also offer subscriptions to lunch boxes of various types, and there are examples of ghost kitchens that merge with players in the real estate market and offer neighbourhood services, preferably also with a couple of restaurant tables."
She also said: "The strong growth in this segment represents an interesting shift, and great values are in motion. The analysis company Euromonitor estimates that ghost kitchens could be a segment worth one trillion (one million million) US dollars by 2030."
Meanwhile, exports of Norwegian seafood to the US are rising – up by 2,271 tonnes last month and worth NOK 128m (£11m).
Øen said the US enjoyed a strong economic recovery during the most recent quarter, as restaurants across the country continued to reopen.