Aller Aqua site suffers major salmon escape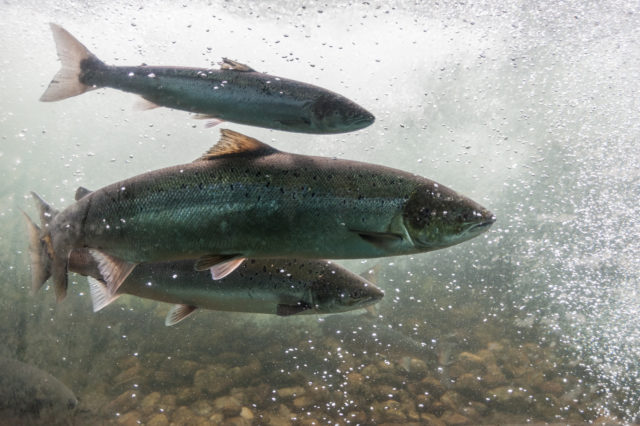 Norway's Fisheries Directorate is investigating one of the biggest salmon escapes in the country for some time.
At least 35,000 fish broke free from a facility run by the Danish feed company Aller Aqua near Vadheim, in the west of Norway.
According to the regional broadcaster NRK Vestland, the incident was discovered on 29 October while the company was carrying out the slaughter of fish infected with pancreatic disease. They are thought to have escaped through a 4×4 metre hole.
Following the discovery, the company carried out a count of the fish that were still in the cage.
The escape has set alarm bells ringing among the region's sports fishermen who are worried about the possibility of "genetic pollution."
Monica Solberg, a senior researcher at the Institute of Marine Research told NRK that escaped salmon have the potential to spread over several hundred kilometres.
Immature salmon will stay around river mouths while mature salmon will be drawn upriver to seek out spawning grounds. It is important to avoid spawning between wild and farmed salmon, she said.
The Directorate of Fisheries has ordered the company to carry out a recatch exercise in the entire Vadheimsfjorden area.
Meanwhile, Aller Aqua has apologised for the incident and says it is working closely with the relevant authorities to prevent the escaped fish from harming wild stocks.
Aller Aqua is a family-owned, international business. One of its main activities is producing fish feed for salt and fresh water aquaculture.