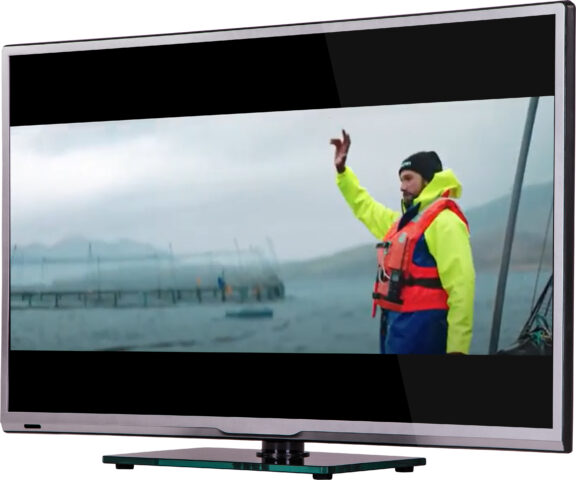 The Mowi brand is underpinned by hard work to raise consumer awareness and build confidence in its products
Increasing consumer awareness, building confidence and growing the seafood category continue to drive Mowi campaigns across the United Kingdom and beyond.
GOOD MOOD FOOD
When Mowi conducted consumer research at a time when the UK was looking back on a year of covid lockdowns, survey results revealed that more than half felt more inventive and enjoyment in the kitchen since cooking at home. The research also found that the majority of respondents admitted they reach for less healthy foods when they are feeling down, despite most recognising that diet can impact depression and anxiety. Of those looking for a healthier option, 64% ate fish at least weekly.
Speaking to the results, chartered psychologist Kimberly Wilson, said: "You might crave a burger, or maybe some chips but you – and your brain – will be much better off eating wholegrains, vegetables and salmon."
MOWI salmon brand – launched in early 2021 – continues to grow its range to satisfy this yearning for healthy, tasty and convenient foods, and is now available at Sainsbury's, Tesco, Ocado, Amazon Fresh and ASDA. The company's investment in captivating national TV advertising and digital campaigns have helped raise awareness and sales of not just salmon, but the entire seafood category.
Speaking about the company's efforts toward consumer awareness, James Cowan, Head of Sales at Mowi Consumer Products UK, said: "New for 2022 and a first for Scottish salmon brands, we are now very proud to say that due to the superb efforts of our farming colleagues, consumers will see the Aquaculture Stewardship Council logo on all our MOWI Scottish salmon packs. We believe our ASC achievement will bring new consumers to the seafood aisle and further enhance the sustainability credentials of our salmon."
HARBOUR SALMON CO.
Retailing at over £15m, Harbour Salmon Co. is a Mowi brand that has modestly become the biggest fresh fish brand in the UK with over a million consumers buying regularly. Harbour Salmon Co. provides reliable quality and value – the top drivers for consumer purchasing.
Launched over 10 years ago, Harbour Salmon Co. is mostly famed for its delicious smoked salmon slices, which utilise the superb kiln smoking expertise and slicing capabilities of experts based at the company's plant in Fife.
2022 saw Harbour Salmon Co. recognised in the "Top 50 Scottish Brands" by The Scottish Grocer.
Cowan adds: "Harbour Salmon is a versatile brand with opportunities for expansion in 2023. This great award from The Scottish Grocer stands proud alongside our past taste and innovation awards over the years so our thanks to the team and customers alike."
Creating new interest, the branded products appear to be having the desired effect both for Mowi's sales and for bringing new consumers into the category.
RAISING SALMON, GROWING CONFIDENCE
Third-party oversight of Mowi's business in Scotland continues to validate a high level of performance. Over 300 audits of Mowi's farming operations by governmental, environmental and animal welfare organisations take place each year.
This robust third-party oversight and transparency has in part helped Mowi, for a third year in a row, rank as top sustainable protein producer in the 2021 Coller FAIRR Protein Producer Index.
The report assesses 60 of the largest listed global meat, dairy and aquaculture companies on ten environmental, social and governance themes aligned with the United Nation's Sustainable Development Goals.
Aquaculture companies – primarily salmon companies – continue to perform better than animal protein producers on all risk factors, especially deforestation, biodiversity and antibiotics. Mowi is joined in the top five ranked companies by fellow aquaculture producers Grieg Seafood ASA and Lerøy Seafood Group ASA, which rank 2nd and 4th respectively.
Mowi's Chief Sustainability and Technology Officer, Catarina Martins, said: "I am delighted to see Mowi's sustainability strategy and achievements being recognised in this global rating. For three years in a row now, Mowi is considered the most sustainable animal protein producer in the world. This achievement is the result of hard work and passion for what we do every day: producing food that is good for people and good for the planet."
THIRD-PARTY VERIFICATION
Third-party certification remains key to the company's sustainability strategy, and is helping to build customer confidence in Mowi's entire value chain, including feed, farming and processing.
Of Mowi's harvested volume worldwide, 98% is sustainably certified by a Global Sustainable Seafood Initiative (GSSI)-recognised standard: the Aquaculture Stewardship Council (ASC), Best Aquaculture Practices (BAP), or GlobalGAP.
In Scotland, all operations receive additional third-party oversight from the RSPCA. The RSPCA-approved animal welfare standard audits the rearing, handling, transport and harvest of farm-raised Atlantic salmon and covers both freshwater and marine growth stages.
The RSPCA standards are based upon the "Five Freedoms" as defined by the UK's Farmed Animal Welfare Committee:
• Freedom from hunger and thirst by ready access to fresh water and a diet to maintain full health and vigour.
• Freedom from discomfort by providing an appropriate environment including shelter and a comfortable resting area.
• Freedom from pain, injury or disease by prevention or rapid diagnosis and treatment.
• Freedom to express normal behaviour by providing sufficient space, proper facilities and company of the animal's own kind.
• Freedom from fear and distress by ensuring conditions and care which avoid mental suffering.
FARM TO FRIENDS
Launched to help raise money for charities and communities across Scotland, Mowi's custom-built "Salmon Wagon" serves up delicious barbequed salmon, with 100% of proceeds from the sale of food benefitting local causes.
The Salmon Wagon took to the road in 2022, attending community events and raising thousands of pounds for local charities.
Charitable giving is a very important value to Mowi employees. Perhaps as important, the Salmon Wagon provides the company and its staff an opportunity to engage with communities and share great food.
Speaking about the success of the Salmon Wagon this year, Mowi Scotland's community engagement officer, Jayne MacKay, said: "We built the Salmon Wagon in 2019 to engage with our local communities and raise funds for the causes closest to their hearts. Since then, we have attended numerous events around Scotland and been lucky enough to support a range of charities and causes vital to communities.
"It is humbling to see the work being done at local level around the country and in 2022 we are delighted to be able to help and support those in need through donations to food banks, mental health, children's charities and other great causes."
Charities across Scotland can apply in the spring of each year to have the salmon wagon attend their 2023 summer event. If successful, the wagon will arrive on location with fresh salmon and talented chefs, ready to raise valuable funds for your cause.
You can learn more and also sign up for all the latest Salmon Wagon news and events at mowisalmonwagon.co.uk.