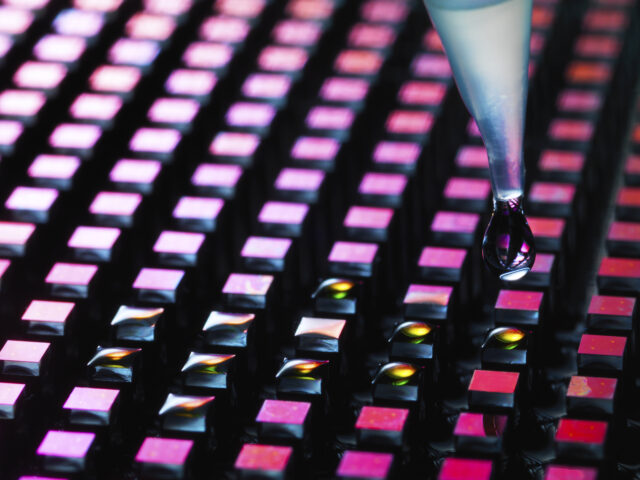 Benchmark Genetics is bolstering its commitment to the UK aquaculture industry
As a leading provider of aquaculture genetics globally, Benchmark continues to develop its product and service offering with a customer-centric focus.
The Scottish salmon industry is one of the company's key markets, and valued customer partnerships guide the local strategic priorities commercially and in R&D.
The new incubation centre secures supply
A Scottish-based commercial team has already been operating for several years to support market development. New this year is a state-of-the-art incubation centre in Iceland, ensuring the continuous supply of biosecure, high-quality genetics throughout the year. With an annual capacity of 300 million ova and 10,000 single incubators installed, this operation is by far the largest in the world of its kind. After a soft launch at the end of 2022, the facility is now running at full capacity exporting eggs to more than 29 countries, including the UK. The feedback from clients in Scotland and other parts of the world has been unequivocally positive.
Molecular Genetics program established in Edinburgh
Benchmark has also launched a new Molecular Genetics program from a leading-edge laboratory in Edinburgh. This program will optimise genotyping and other genomics solutions for Benchmark's salmon, shrimp, and tilapia breeding programmes. The lab will also bolster the offering of cost-effective genotyping solutions to the global aquaculture industry via Benchmark's Genetic Services business.
"In so doing, Benchmark is enabling access to affordable genomic tools and services to support genetic improvement, empowering companies to achieve better performance, and enhance productivity in our in-house breeding programs," says Dr Ross Houston, Director of Innovations in Benchmark Genetics.
The program will be led by Senior Scientist Dr Carolina Peñaloza and will include research and development focussed on translating the latest genomic technologies to practical applications for the industry.
Genetic improvements based on family data, collected locally
These new R&D activities will benefit the UK aquaculture industry by providing more cost-effective genomic tools in Benchmark's salmon breeding programs that can improve genomic selection for key target traits. Extensive collection of data from Benchmark's families in UK salmon farm environments and targeted disease challenge trials are paired with genomic data to perform evaluations. This allows the selection candidates (siblings of families in these trials based in Iceland) to be chosen to develop tailored salmon lines for optimal performance in UK farm environments. In addition, the genomic services being developed in Edinburgh can be accessed by UK partners wishing to perform genetic improvement of their strains.
"Benchmark Genetics offers a unique one-stop-shop for supporting the genetic improvement of aquaculture species, whether via the provision of our high-performing strains or via expertise and tools provided as services to partners," concludes Dr Houston.