Algae producers call for EU action on aquafeed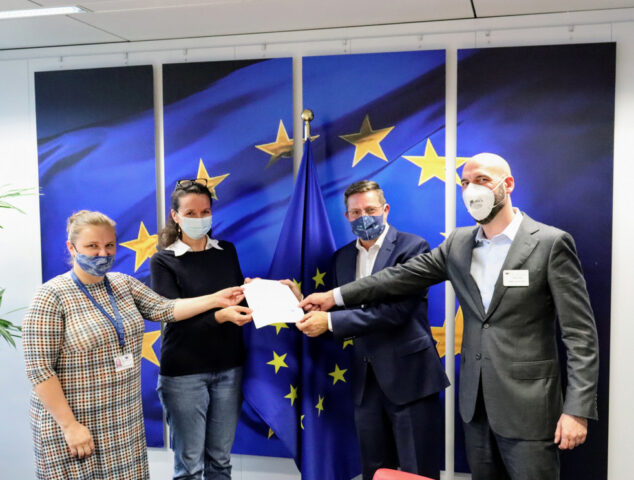 A group of leading European microalgae producers are calling on the European Union to set binding targets for cutting the proportion of wild-caught fish in aquafeed.
The companies have submitted a joint letter to Carmen Preising, Deputy Head of Cabinet of the European Commissioner for Environment, Oceans and Fisheries, expressing their commitment to working with the European Commission on its #EU4Algae initiative.
At the end of last year the Commission consulted on proposals aimed at increasing the sustainable production, safe consumption and innovative use of algae and algae-based products.
There has been concern for some time regarding the overfishing of wild stocks, and many have argued that the proportion of wild-caught fish in aquafeed should be reduced in in order to cut demand for fishmeal. Carnivorous fish such as salmon, trout and cod cannot thrive on a sole diet of land-based plant protein such as soya, however, so microalgae is increasingly being looked at as an alternative source of marine nutrients, especially omega-3 fatty acids.
The algae producers say in their letter: "We strongly believe that out of all policy options mentioned in the impact assessment [in the EU's consultation document], binding targets for the substitution of fish-based feed and animal feed with algae-based feed will provide the strongest inventive to provide the necessary change… setting gradually more ambitious targets for this substitution in our view provides the clearest policy signal to microalgae producers and the rest of the market that EU policymakers are serious about this."
Signatories to the letter include Veramaris (a joint venture between DSM and Evonik), Archimede Ricerche, BioSyntex, Corbion, Fermentalg, Necton and EABA, the European Algae Biomass Association.