Algae outbreak dents NRS profits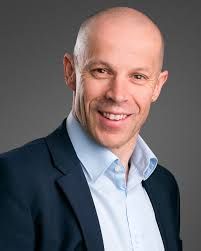 BIOLOGICAL issues such as the algae bloom outbreak last May have hit the second quarter profit and earnings of Norway Royal Salmon, figures show today.
The company has reported an operating profit of NOK 116 million (£10.5 million) compared to NOK 181 million (£16.4 million) for Q2 last year.
The profit after tax was NOK 114.1 million (£10.3 million) against NOK 207.5 million (£18.7 million) in 2018 and the operational EBIT per kg this year was NOK 23.95 (NOK 24.39).
NRS said low sea water temperatures in Region North (its main production area) and preventive measures due to the algae bloom in May and June had led to lower production.
As a result, the harvest volume forecast for 2019 has been reduced by 2,500 tonnes to 35,000 tonnes.
However, the business sold 17,579 tonnes of salmon during the quarter, three per cent higher than in the corresponding quarter last year.
Chief executive Charles Høstlund said he was pleased with the results in Region North, despite the challenges the company encountered during the period. Region South, however, had to deal with high production costs.
'NRS will grow through sustainable growth,' he said. 'The group's biomass has increased by 26 per cent on the same quarter last year.
'NRS also had good price achievement and the sales business had a good result during the quarter.
'To meet the growing demand for healthy Norwegian salmon, NRS continues to increase the activity in northern Norway.
'We are now starting the construction of our new smolt facility outside Tromsø, and once again we have selected Norwegian suppliers as partners in a major investment project.'
Høstlund said Norway Royal Salmon had acquired 50 per cent of Nordnorsk Smolt earlier this year.
'The investment is in line with NRS's strategy of greater control over this part of the value chain, as well as producing bigger smolt.'