AKVA takes stake in AI firm Observe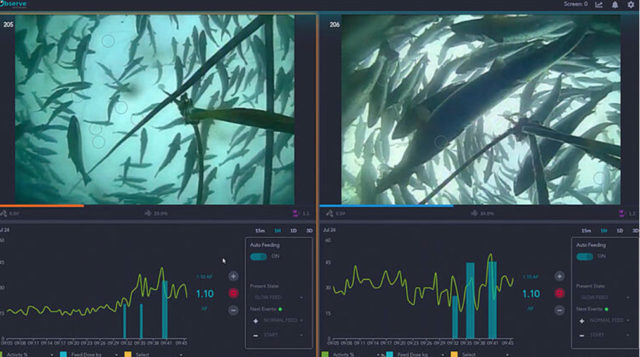 Aquaculture tech group AKVA has taken a stake in software developer Observe Technologies. Observe uses artificial intelligence (AI) to help farmers manage automated feeding, and has been working with AKVA as a partner for more than two years.
AKVA has acquired 33.7% of Observe's equity. Andrew Campbell, COO International in AKVA group, said: "We have been partners with Observe technologies on the development and delivery of their AI feeding solution since 2018, so it is great to be able to further strengthen the relationship by taking an equity stake.
"The AI technologies of Observe and the customer base of AKVA present an exciting opportunity to bring new precision feeding solutions to fish farmers around the world to help improve growth and lower feed conversions."
Observe's software works to co-ordinate feed management using cameras and other hardware. It works across a number of different platforms, so users do not have to replace their existing kit. The company has sold and delivered its AI feeding solution to more than 20 farm sites in five different countries.