AKVA seals deal for Chinese land-based farm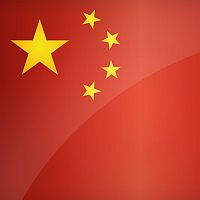 Aquaculture technology group AKVA has signed a deal to work on Nordic Aqua Partner's new land-based salmon firm in Ningbo, China.
The project will be undertaken by AKVA's land-based farming subsidiary Land Based Norway AS, and AKVA has committed to a stake of €3.1m in the venture.
The Chinese operation, Nordic Aqua Ningbo, will use RAS (recirculating aquaculture system) technology to produce a projected 8,000 tonnes of salmon. The farm will be based in Ningbo province, which includes one of China's busiest ports and lies across Hangzhou Bay from Shanghai.
AKVA and Nordic Aqua Partner had already agreed the deal in principle by December last year, but the sign off was dependent on a fundraising round on the Oslo Stock Exchange by Nordic Aqua Partner, which was delayed by the Covid-19 pandemic. The project is now expected to start in January.
The value of AKVA's delivery is estimated to be €50 million for the first phase, producing 4,000 tonnes of fish.