AKVA group lands second China contract worth £36m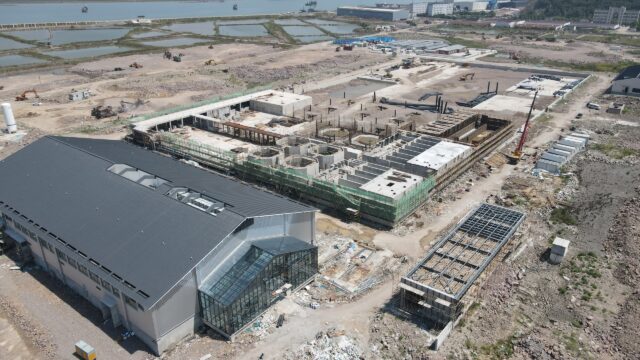 AKVA Group, the Norwegian aquaculture and technology company, has won a contract worth NOK 442 million (£36m) for the second phase of Nordic Aqua Partners' RAS plant in China. 
The company is currently working on a RAS contract for Nordic Aqua Partners (NOAP) for the first phase of a 4,000 tonnes full grow-out facility in Ningbo, China. AKVA said in an Oslo Stock Exchange announcement today that it has now been awarded a new contract with NOAP for the second phase. AKVA says the estimated value of the contract is €40m (NOK 442m, or £35.7m)  and will be added to AKVA's order backlog during the first quarter of this year.
The statement added: "AKVA has also signed the RAS contract for the additional 12,000 tonnes if NOAP decides to realise the project."
The hatchery, the first part of the project, was completed allowing the laying of eggs almost 12 months ago with the first slaughter expected early next year. Eventual total production, when phases two and three, are finished in three years' time, is expected to be around 20,000 tonnes.
Meanwhile, Nordic Aqua Partners also said in a Stock Exchange announcement today that it is opening a directed issue of 4,615384 new shares at an offer price of NOK 65 per share. The offer is expected to bring in around NOK 300m (£24m).
The proceeds will be used to initially double production capacity to 8,000 tonnes at its facilities in China and for general corporate use.