AKVA boss to move to SalMar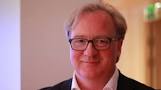 THE CEO of equipment supplier AKVA, Trond Williksen, has announced he will leave his post to join leading Norwegian fish farmer SalMar.
Williksen, 52, will continue at AKVA for the rest of this year, before taking up his new role as CEO of SalMar. He replaces Leif Inge Nordhammer, who has been at the company for a total of 17 years.
Williksen's resignation comes after nearly six years as AKVA CEO. The group's board said it regrets his decision to leave the company, but is grateful for his services and will now focus on recruiting a new CEO to develop the company further in a promising environment.
Before joining AKVA, Williksen was the executive vice president for harvesting in Aker Seafoods, where he also severed as the managing director of Aker Ocean Harvest.
During his 20-year career in fisheries and aquaculture, he has also led the KPMG Centre for Aquaculture and Fisheries, and served as the managing director of the Norwegian Fish Farmers' Association.
Williksen holds an MBA in Operational management, Finance and Strategy from the University of Washington.
AKVA's headquarters are in Norway and the company has offices in Inverness in Scotland, Chile, Denmark, Iceland, Canada, Turkey and Australia.