Akva announces Egersund acquisition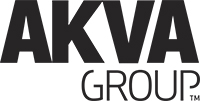 AKVA Group is to buy Egersund Net for a reported 750 million NOK (£68.50 million), the company announced yesterday, strengthening both companies' offerings to the aquaculture industry.
The deal seals a close collaboration between the two firms, which recently agreed that Egersund would be represented by Akva in all export markets outside Norway.
'Egersund Net complements Akva's product and service offering, by adding nets and moorings to the portfolio,' Akva Group said in its press release.
Akva will be able to serve its customers more effectively and develop better solutions for the entire breeding cycle, while Egersund Net's technology, products and expertise will be given access to a broader geographical area through Akva's global presence and distribution channels.
The acquisition will give the new group an estimated revenue of NOK 2.7 billion, and EBITDA of more than NOK 300 million.
'Following completion of the transaction, Akva will be able to serve its customers more efficiently and develop the most optimal solutions for the complete life cycle of fish farming as a more complete technology and service supplier with strengthened geographical presence,' the company said.
The chairman of Akva and 50 per cent owner of Egersund Group, Hans Kristian Mong, said following the final agreement, Egersund will own 62 per cent of Akva.
Akva Group Scotland announced earlier this year that it had forged a closer partnership with Egersund, representing all its products in Scotland as well as in export markets.
The move gives Akva the potential to expand the number of service centres it has in Scotland, including a service centre for Shetland, where Egersund had recently taken over Grading Systems.
Jason Cleaversmith, Akva Scotland's general manager, said: 'With our service centres located throughout all the main aquaculture producing regions, this will allow us to not only have a local presence, but to respond quickly and efficiently to customer needs and further develop our best in class customer experience.'
Akva Group Scotland will be exhibiting at the UK's biggest aquaculture show, to be held in Aviemore on Wednesday and Thursday next week. Akva Group Scotland and Egersund Net will be on stand 157 and on outside stand 48.