Aker Biomarine to restructure finances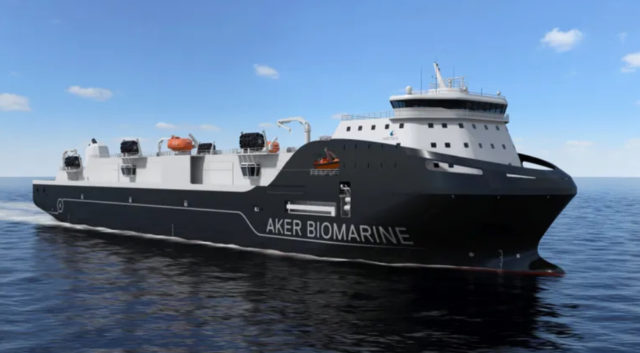 Aker Biomarine, the biotech innovator and Antarctic krill harvesting company, is planning to restructure its finances next month after reporting a somewhat flat third quarter performance.
The company will hold a Capital Markets Day on 1 December, when it will outline its strategy to improve growth and earnings.
Aker said it had agreed on a new financing structure with its current bank group and one new bank entering the syndicate.
"The new facility has a more favourable structure with increased flexibility on covenants, dividends, and indebtedness," the company's statement adds.
Conditions in the Antarctic can be difficult at the best of times and Aker Biomarine admitted harvesting had been challenging throughout most of the third quarter, with ice blocking the entrance to sub-area 48.2 (around the South Orkney Islands), preventing fishing during large parts of August and September.
The ice finally moved, and the Saga Sea and Antarctic Endurance was able to produce towards the end of the month. The new season is expected to start later this month.
Total offshore production was 7,195 metric tonnes for the quarter, 17% below same period last year. The season ended first week of October when the last vessel left for maintenance and upgrades in Montevideo, Uruguay.
There was continued strong performance at the plant in Houston in the quarter, and the plant reached an all-time-high production with a 24% increase from same period last year and 8% above last quarter.
In the brands segment total sales were down by 11% on a year ago to US $24.8m (£18.16), but sales in the private label business remained stable.
Aker Biomarine has reported an adjusted EBITDA of $15m (£11m), against $27m (£19.8m) for Q3 2020.
The company's net turnover fell by $8m to $62m (£45.4) while net profit was positive at $13.5m (£9.9m). Net cash flow was also positive at $7.3m (£5.3m).