Aker Biomarine issues profit warning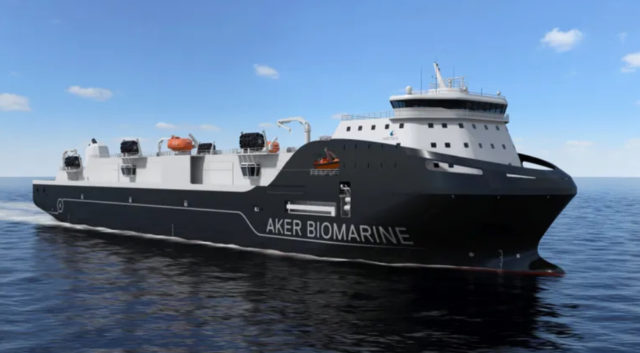 Shares in the biotech innovator and krill harvester Aker Biomarine dropped by more than 8% after the company issued a profits warning.
The company, which went public last year, said krill catches so far this year have been lower than expected, due to challenging ice conditions in the Antarctica region where it operates, and this had resulted in a drop in earnings.
Aker Biomarine is an important supplier to the aquafeed industry and it was only two months ago in its second quarter report that the company reported strong growth for its brand segment, although it also mentioned problems with krill.
The season in Antarctica usually starts in December and last for around ten months and the company's vessels will soon be returning to port for scheduled upgrades and maintenance ahead of the 2022 season.
Harvesting this year has been slow due to low krill availability in certain fishing areas.
The company states: "The number of fishing days this year is 18% below the lowest of the comparable figures from the last eight years and is 23% lower than average (In the Antarctica Sea and Saga Sea only) as a large number of days was spent searching for krill.
"The company also notes that the total biomass in Antarctica is sound with a recent study showing a 17% increase over the last 20 years.
CEO Matt Johansen said he was looking forward to the start of the new season once the ship upgrades had been completed.
But the low production volumes this year had impacted on the company's financial results in three ways including a lower harvest in the third quarter combined with a high fixed cost basis.