Aker Biomarine increases Q1 revenues and cuts losses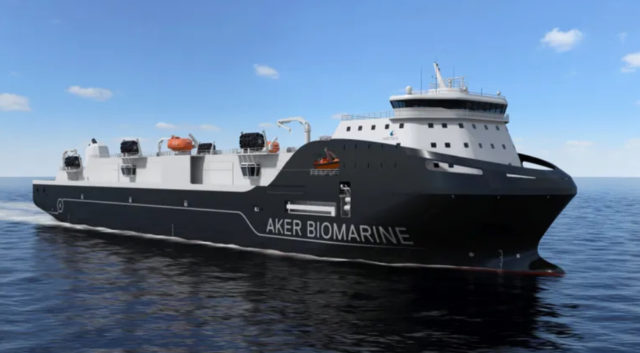 Aker BioMarine, the biotech innovator and Antarctic krill harvesting company, has reported a 14% rise in its 2022 first quarter revenues to $US 56.9m (£45.4m).
 The company, which is an important supplier to the aquafeed industry, had a negative operating loss of $5.5m (£4.4m), which was an improvement on a loss of $7.1m (£5.7m) for the same period last year.
It reports: "Harvesting of krill was good with total offshore production of 20,809 tonnes in the first quarter, 6% above same period last year. All vessels are performing well, and the company's offshore operations are going as planned."
Total sales in the brands sector rose by 32% to $30.5m (£24.3m), an increase of 32% from same period last year.
CEO Matts Johansen said: "I am particularly satisfied with the positive development for our US private label and Kori brand. We have also strengthened the Superba krill oil sales organization in all geographies and will execute on our sales pipeline throughout the year to deliver growth."
The company describes itself as a leading biotech innovator and Antarctic krill-harvesting company developing krill-derived products for pharma, consumer health and wellness as well as animal nutrition.
Aker Biomarine has reiterated its targets for the full year, which include an annual sales growth and an adjusted EBITDA margin of between 20-25%.
The company plans for average annual harvesting volumes of between 55,000-60,000 tonnes, stressing there will be seasonal and operational variations from year to year. The harvesting volume so far this year is about 25,800 tonnes.