Advice for processors on trade deal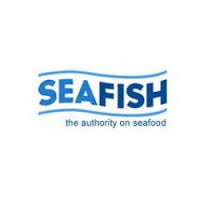 SEAFISH has released a new resource to support the seafood production industry in preparing for trade issues around Brexit.
The information note summarises a report prepared by Global Counsel, which proposes how Rules of Origin could work in any future Free Trade Agreement (FTA) between the UK and the EU.
Seafish says the protocols for current free trade agreements with Europe, such as the EU-Canada Comprehensive Economic and Trade Agreement (CETA) and Pan EuroMediterranean Convention (PEM), require products to wholly originate in the country party to the agreement.
The Global Counsel identified eight changes that would need to be made to the existing FTA protocol to enable the current EU/UK trade to continue.
It produced a draft protocol of the Rules of Origin for a future FTA. The report uses fish fingers as a case study to help assess how the protocol would work for seafood products, and proposes four solutions to ensure that existing UK seafood trades would be covered by a future FTA.
Work on the report began in March 2018 when the Food and Drink Federation, on behalf of its members, commissioned Global Counsel to assess the impact of applying the CETA and PEM protocols to a range of processed food products.
Seafish contributed funding to this project and has been working with Global Counsel to provide data and knowledge on the trade in seafood.
Fiona Wright, head of regulation, said: 'Leaving the EU will impact the UK seafood industry, but there is no organisation better placed than Seafish to help the industry manage this change, and we play a vital role in identifying the potential implications of Brexit and equipping the seafood industry to respond.
'We have worked with the FDF and Global Counsel to support the production of the Rules of Origin report.
'We are now sharing the information note to help the seafood production industry to understand how a new protocol could enable them to operate within a new free trade agreement.'
The draft protocol is currently being considered by central government. Subject to agreement, Seafish expects government to consult with the wider group of UK food and drink trade associations and their EU counterparts on the proposal.
Seafish will provide further updates on the status of this draft protocol and the wider Rules of Origin issue as further clarification becomes available.