Ace leader scoops Director of the Year innovation prize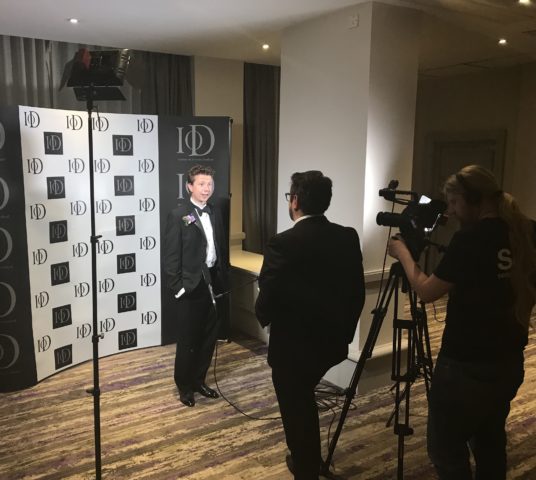 DUNDEE based Ace Aquatec has added another award to an impressive haul, with managing director Nathan Pyne-Carter named Director of the Year in the innovation category of the Institute of Directors Scotland awards last night.
The judges said Pyne-Carter, who has pioneered a range of technical solutions for the aquaculture industry, is 'a leader who understands and embraces innovation and this innovation has wider reaching impacts than on the business – the environment, ethics and sustainability'.
Pyne-Carter, who was a finalist in three categories last night, won the Scottish Government Director of the Year – Innovation prize, beating finalists from Trossachs Distillery, the Data Lab and Eserve International.
The awards, held at the DoubleTree by Hilton Glasgow Central Hotel, had 11 main categories, with a further seven regional awards.
Pyne-Carter was also shortlisted in the IoD Scotland Director of the Year – Small-Medium Business, and Turcan Connell Director of the Year – Family Business categories.
He said: 'Obviously there are people who are leaders in their own sector who we were going up against, and it was a really nice surprise to find that what we're doing in the aquaculture space is perceived well and to get this acknowledgement for the hard work that we're doing in that space.
'It's good to see that, compared to other sectors, we are also standing out for our innovation and technology development.'
This year, Ace Aquatec won the prestigious Queen's Award for Enterprise Innovation for the second year in a row. It was recognised for the positive impact its electric Humane Stunner Universal (HSU) has on animal welfare across the global seafood industry.
Last year, the company's Queen's Award victory was based on the contribution its acoustic predator deterrents have made to the Scottish economy, successfully reducing conflict between fish farmers and seals.
Two years ago, Pyne-Carter beat Norwegian innovators to scoop the coveted innovation award – for Ace's humane stunner – at the Aqua Nor exhibition in Trondheim.
Pyne-Carter is shortlisted for the People's Choice award in next week's Scottish Aquaculture Awards, and Ace Aquatec is also a finalist in the Animal Welfare category, nominated for its electric fish seal deterrent.
The winners of these awards will be announced at a ceremony to be held at Dynamic Earth in Edinburgh on May 29.