Academics to review Norway's 'traffic light' zoning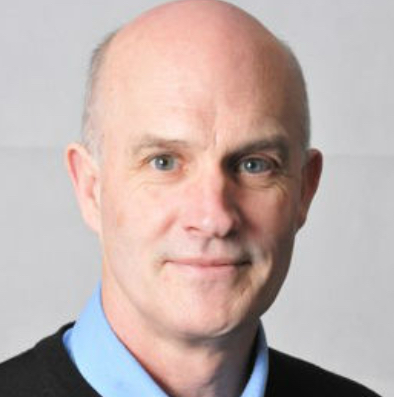 Two Scottish university professors are among an elite group of academics who have been chosen to evaluate part of Norway's controversial "traffic light" scheme for regulating salmon farming.
The Norwegian Research Council has been commissioned to examine the scientific basis of the scheme, with emphasis on how it controls lice.
Fisheries and Seafood Minister Odd Emil Ingebrigtsen said it was important to have a professional assessment on the situation in order to make it even better.
The seven strong evaluation team will be chaired by Crawford Revie, professor of Data Analytics at the University of Strathclyde's department of computer and information sciences.
Two years ago he returned to the UK after spending a decade at the University of Prince Edward Island's Atlantic Veterinary College. Before moving to Canada Professor Revie worked on projects involving fish health and sustainable salmon aquaculture.
He will be joined on the team by Jimmy Turnbull, Professor of Aquatic Population Health and Welfare at the University of Stirling's Institute of Aquaculture. His work has taken him to several countries.
The Research Council said it looked for candidates with high scientific competence, but at the same time avoiding strong ties to the Norwegian environments. It pointed out that traffic light system, introduced at the beginning of the year, was designed to ensure predictable and sustainable growth in the aquaculture sector and was based on scientific advice. The sector is constantly evolving, the Council added, which is why a broad based expert group had been brought in to conduct an evaluation.
The Norwegian coastline has been divided into three colour-coded zones: green, where growth is free to take place; amber, which allows for limited expansion; and red, where there can be no expansion and where existing production must be reduced.
However, the scheme has not gone down well with some sections of the industry. Up to 25 salmon and trout companies who have found themselves in the red zone said they plan to sue the Norwegian government, claiming they are being robbed of part of their livelihood.
The other members of the team are: Deputy Director / Professor Anders Koed, DTU Aqua, Denmark
• Professor Andre Visser at DTU Aqua, Denmark
• Dr Dave Jackson at Marine Institute Ireland
• Associate Professor Heather Swanson at University of Aarhus, Denmark
• Assistant Professor Jarno Vanhatalo at University of Helsinki, Finland
• Head of department Kirstin Eliasen at Fiskaaling, Faroe Islands.
They will submit their final report to the Research Council by the end of November next year.