A new generation of the profifeed BeltFeeder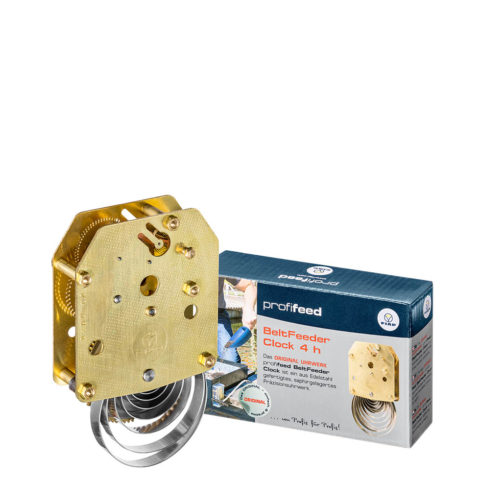 The world-famous FIAP clockwork feeder has been further developed and now a PRO version is also being produced.
Clear advantages incorporated in the new model include a sliding ring bearing, a removable conveyor belt – which can be taken out without dismantling the clockwork mechanism – and a shaft made of seawater-resistant aluminum.
Also new for this model is an additional clockwork running time of four hours.