Shellfish conference aims for full house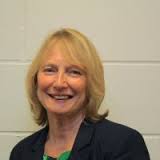 INTEREST in the annual Shellfish Association of Great Britain (SAGB) conference and fundraising dinner is running high this year, reports director David Jarrad, who is aiming for a full house.
Held in the magnificent surroundings of Fishmongers' Hall in London on May 23 and 24, the conference will be opened by SAGB chairman Colin Bannister.
Nicki Holmyard from Offshore Shellfish will give the annual Drummond Lecture and keynote speech, focusing on her 25 years' worth of 'Adventures in Shellfish' as a freelance seafood industry journalist.
She will highlight similarities and differences in shellfish production, promotion and consumption around the world and ask what lessons we can learn from others.
Seafish market analyst Julia Brooks will give an insight into the UK market for shellfish, while Graham Whittle, chairman of Whitby Seafoods, will enlighten delegates about his career in the scampi industry.
Hot topic of the day, Brexit, will be well covered by Barrie Dees, chief executive of the National Federation of Fishermen's Organisations, looking at the UK's progress on negotiations for fish and shellfish; lawyer Andrew Oliver giving a solicitor's perspective; and Dr John Speers, director of Marine and Fisheries for the Department of Agriculture, Environment and Rural Affairs, presenting the view from Northern Ireland.
Water quality will be tackled by Dr Peter Miller from Plymouth University, speaking about the ShellEye project. This is examining the effectiveness of satellite monitoring in giving early warning of issues that might affect shellfish.
The first day's sessions will be complemented by Dr Andy Woolmer and Andrew Schofield on progress with the Swansea tidal lagoon and the opportunity for shellfish culture.
The Annual Black Tie dinner, always a highlight of the conference, will feature a sumptuous shellfish feast, with guests entertained after dinner by celebrity TV chef and restaurateur Cyrus Todiwala.
Day two will open with keynote speaker George Eustice MP, Minister of State for the Department of Environment, Food and Rural Affairs.
Dr Carly Daniels from the National Lobster Hatchery will present on techniques to develop the mariculture of European lobsters, and PhD student Danielle Bridger on the added benefits to fisheries from offshore shellfish cultivation.
Innovation in data capture methods for static gear fisheries will be the subject of a presentation by Jack Emmerson from Bangor University Fisheries and Conservation Science Group.
Completing the wider picture of shellfish production, Richie Flynn, chair of the EU Aquaculture Advisory Council, will look at the potential for the new European organisation, and Professor Andrew Rowley of Swansea will examine the role of SAGB in developing an aquaculture network for the UK.
Throughout the two days, the Marine Management Organisation (MMO) will be offering one-to-one surgeries, with project advice and information about specific funding opportunities for the seafood industry through the European and Maritime Fisheries Fund (EMFF).
These surgeries need to be booked in advance through the SAGB and offer an excellent opportunity to discuss any aspect of current or potential funding applications.
'With two presentations yet to be announced, the conference already offers something of interest to all sectors of the shellfish industry and lively debate is expected during the question and answer sessions,' said David Jarrad. 'We look forward to welcoming everyone to this exciting event.'
Programmes and booking forms are available to download from www.shellfish.org.uk or can be emailed on request by contacting projects@shellfish.org.uk.