30th anniversary for Label Rouge quality mark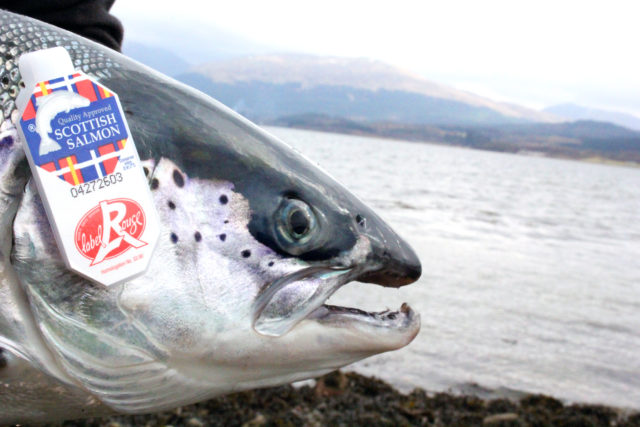 Scottish salmon producers are celebrating 30 years of holding the prestigious "Label Rouge" quality mark in France.
"Red label" status designates a food or farmed product of superior quality, with a very stringent set of standards prepared by a group of producers. Around 10,000 tonnes of exports to France each year come under the Label Rouge quality mark.
Scottish salmon was both the first fish and first non-French product to be awarded the accolade in 1992, and the anniversary will be marked this weekend with a high-profile visit to Scotland by leading importers and processors from Boulogne Sur Mer and Rungis Marketplace.
They will visit one of the Scottish Salmon Company's Loch Fyne sea farms, the Johnnie Walker Experience in Edinburgh, and attend the Scotland v France Six Nations rugby match at Murrayfield.
A series of further celebrations are planned throughout 2022.
France is the top export destination for Scottish salmon, with new figures showing that a record 53,500 tonnes of whole, fresh salmon worth more than £304m was exported to the country last year – accounting for 50% of the value of all UK salmon exports.
The French market for Scottish salmon has boomed in recent years, up from £185m in 2020 and £221m in 2019.
Su Cox, Chair of Scottish Quality Salmon, which sets the quality and promotes Label Rouge Scottish Salmon, said: "The prestigious Label Rouge quality mark guarantees quality, and it is a source of immense pride that Scottish salmon has held this honour for 30 years.
"For three decades, our farmers have worked hard to deliver the exceptional quality that meets the strictest standards required to achieve this certification.
"When you choose Label Rouge Scottish salmon you are getting the best of the best in terms of taste and quality with an incomparable story of Scottish provenance."