200 jobs lost if Iceland salmon ban approved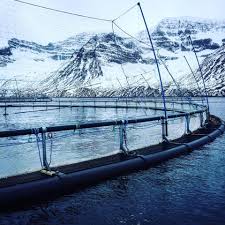 A Warning has gone out that the potential to create up to 200 jobs will be lost if a proposal to ban fish farming along the fjord which leads to the northern Icelandic city of Akureyri is approved.
Last month the city council told the government in a surprise move that it does not want aquaculture to develop along the 47 mile (70 km) ice free approach to Akuyrei known as Eyjafjörður. But the decision has angered a number of smaller towns, who believe fish farming can improve prosperity. For example the Fjallabyggd town council representing a community at the top of the fjord has signalled to the government it is categorically against such a ban.
Now Rögnvaldur Guðmundsson, managing director of Akvafuture, has told Morgunbladid, Iceland's main newspaper, that the fjord has the potential to sustainably produce up to 20,000 tonnes of salmon by using its new and highly acclaimed closed cage system which it hopes to introduce into the Eyjafjörður area. It would not only remove the risk of salmon lice, but it would also offer double protection against escapes and a much improved method of dealing with fish waste. Akvafuture is still awaiting a decision by Reykjavik on whether it can continue with its plans for Iceland.
He said:
'I find it quite remarkable that Akureyri, which is always talking about wanting to create employment and more diverse employment, wants to completely ban salmon farming. It would create over one hundred direct jobs along with further jobs in the service sectors that would follow it. So we are talking about considerable job development in the area.'
He said that while he personally believed that the needs of nature and the environment should always be given the highest consideration, he could not understand why the city council was not studying his company's new conservation friendly method of fish farming.
'There will be no salmon lice in our model,' he stressed.
Meanwhile, following an open meeting in Akureyri, the Icelandic government has asked for reports from various groups including the marine research institute, the fisheries ministry and the local authorities before coming to a decision on whether or not to impose a ban.