10% spike for salmon as lockdowns ease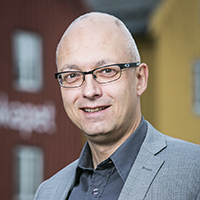 SALMON prices have shot up by more than 10 per cent in the past week, indicating that many economies around the world are re-awakening from the three month long lockdown.
The latest intelligence from Norway Office of Statistics, often a marker for the industry in neighbouring salmon farming countries, shows that the kilo price for fresh salmon was NOK 65.46, a rise of 10.6 per cent on the previous weeks. However, export volumes are expected to be down with a more accurate picture expected in the next week or so when the Norwegian Seafood Council releases figures for the month of May. The kilo price of frozen salmon was NOK 52.53, a decrease of 10.5 per cent on the previous week, although volumes are on the rise.
Paul Aandahl, analyst at the Seafood Council said that despite increased freight costs there was now a shift in the flow of fresh salmon towards Asian markets such as China and South Korea where the re-opening of the economy began earlier.
But Europe is also starting to open up. He explained:
'We see continued positive development in exports of fresh whole salmon to further processing countries such as Poland and the Netherlands. Exports of fresh salmon fillets help stabilise exports to key overseas consumer markets such as the US and Japan and to larger consumer markets in Europe such as France.'
Sales to the United States show no signs of slowing at all with exports of fresh salmon fillets up by 57 per cent during the much of the global lockdown period.
Observers say pre-packaged seafood products, including salmon appear to have been one of the few winners in this pandemic as consumers switch to home consumption in the absence of restaurants.