Salmon prices keep rolling upwards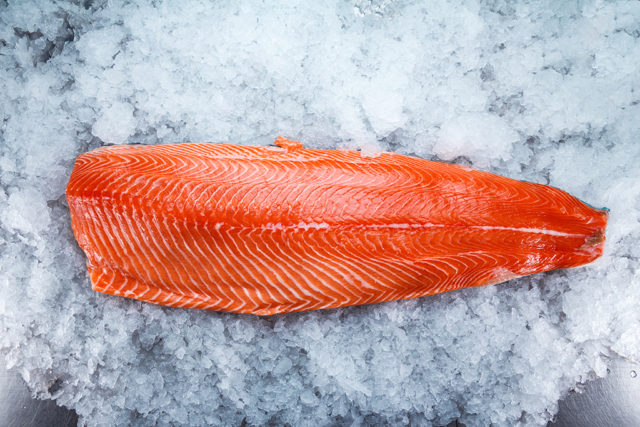 There appears to be no end to the phenomenal rise in Norwegian fresh salmon prices, according to the latest data.
After a brief lull last week (week 10) when they slipped back for the first time in six weeks they have now hit a further new record with an average price of NOK 122.88 (£9.57) per kilo.
Quality 5kg-6kg fish will almost certainly be fetching a lot more.
Statistics Norway said this represents a rise of 3.9% over the past seven days.
Fresh salmon export volumes appear to be holding steady with the week 11 total down by just 0.8% to 13,786 tonnes.
In the two and a half months since the start of the year fresh salmon prices have climbed by just over 36% from the week 1 figure of NOK 89.67 a kilo (£6.98).
Will they go even higher? Very likely, most analysts believe, especially with an expected surge in orders as Easter approaches.
The US appears to be driving the market, with demand growing almost week by week. In fact the country is now thought to be the world's largest buyer of Norwegian salmon and trout.
Sales to the US are well on their way to doubling in less than four years, totalling over NOK 9bn (£720m) in 2022. Chile, however, remains the largest supplier of salmon to the American market.
Norwegian frozen salmon exports fell by almost 95 tonnes to 598 tonnes although prices by just over NOK 3 to NOK 92.42 per kilo (£7.20).
The Statistics Norway price includes salmon sold under contract.