Take a leap with a  processing role at The Scottish Salmon Company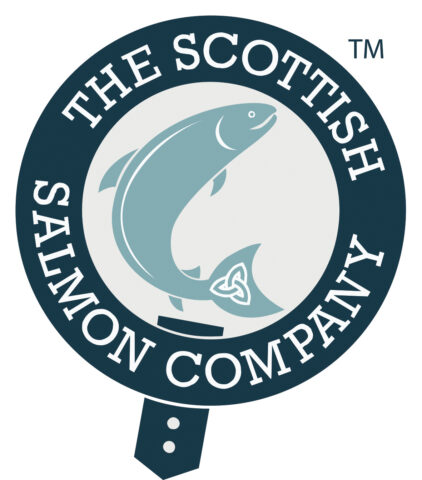 If working with Scotland's biggest food export and producing healthy sustainable protein for a growing population is right up your street, we'll support you to make the leap.
The Scottish Salmon Company (SSC) produces sea-fresh Scottish salmon across more than 60 sites situated on the West Coast and Hebrides, providing quality, year-round, well-paid jobs in idyllic parts of Scotland.
SSC employs 600 people. Testament to the company culture and long-term career opportunities available, several generations of the same families work with us, and our Long Service Awards are never short of winners.
We offer relocation assistance, with an enhanced package for roles on the Isle of Lewis, including transport to the island, one month of accommodation, and up to one month's gross salary to cover costs.
Opportunities on the Isle of Lewis are ideal if you're tempted by the island's spectacular beaches, wildlife watching, Gaelic culture and good schools. We also offer transport to Arnish Harvest Station for employees without vehicles, who live in Stornoway.
Opportunities at Cairndow, on the edge of Loch Fyne, Argyll are ideal if you enjoy living in an idyllic setting, with the outdoors on your doorstep.  Again we offer transport and have a fantastic canteen facility.
We guarantee 35 hours per week and offer part-time opportunities, unsocial hours payment of £17.85 for nightshift, a Friends & Family Introduction Scheme with a £500 payment, and we've recently boosted basic pay to £10.82 per hour.
We offer full training, including Food Hygiene qualifications, numerous Health and Safety courses including First Aid, Manual Handling and Fire Safety. We also offer Modern Apprenticeships in Level 2/3 Food & Drink Operations.
We currently have a number of opportunities available across our Harvest and Processing teams. We are particularly looking for Processing Operatives to join us at Cairndow, Argyll and Nightshift Harvest Operatives to join our Arnish team on the Isle of Lewis.
Lukasz Ratenski, Assistant Harvest Manager at the harvesting facility in Arnish, Isle of Lewis, joined SSC 11 years ago. He also worked with us at our Portavadie and Lochinver sites, starting his career as a Harvesting Operative.  He then relocated to Stornoway to further his career and was recently promoted to Assistant Harvest Manager.
Lukasz says: "I saw an opportunity with SSC as it is so versatile, you get to work outdoors and it brings many professionals together within aquaculture.
"Farmed fish is one of the most environmentally sustainable protein sources available and the aquaculture industry is a sustainable global food system.
"I'd encourage others to think about a career in aquaculture as you learn so many new transferable skills and there are plenty of opportunities offered for professional development."
Andrew Aitken, Department Manager at Cairndow Processing Facility, joined SSC more than 18 years ago. Initially training as a sculptor and outdoor instructor, Andrew took a job locally in processing and finds it both rewarding and interesting.
Andrew says: "My daily job involves managing the receipt and processing of the salmon, ensuring orders are met to SSC's high standards for our customers around the world.
"The Covid pandemic has highlighted the importance of food processing. Before the pandemic, most people appreciated the food on the shelves without thinking about how it gets there.
"Processing requires a hands-on approach. Training and qualifications are provided on the job. As a manager, I find helping people through coaching and training can bring out the best in them. I've received lots of training over the years including food hygiene, management development courses and IT skills.
"Every day brings different challenges that give me job satisfaction, especially knowing we deliver an internationally recognised premium product that is important to our country's economy.
"SSC cares about its employees, invests in people, and rewards their efforts."
Debra Nichol-Storie, HR Director at SSC says: "Attracting the best talent continues to be a central aspect of our ambitious sustainable growth plans. We offer an enjoyable, safe working environment, with ample learning and development opportunities.
"If you're curious about our fast-growing industry, and fancy working in spectacular settings, get in touch!  We have a number of varied opportunities available across the business."
For more information on career opportunities at SCC visit our website, or email workwithus@scottishsalmon.com