Service Engineer/Manager Scotland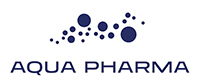 Aqua Pharma is a specialist service provider of medical grade Hydrogen Peroxide and Hydrogen Peroxide dosing equipment for the international Atlantic salmon farming industry. We currently have a vacancy for a Service Engineer/Manager based in Scotland to service our customers and equipment on the West Coast of Scotland, Northern Isles and Shetland with potential for providing support to our other international operations.
As the successful applicant you will have extensive practical experience of operating in a marine environment and have the ability to deal with electrical and mechanical engineering/service issues in remote locations, with the support of central expertise from our sister company Aqua Pharma Technical. You will have a sound knowledge of engineering related to pressure systems, PLC's, assembly practices and documentation, plus have excellent computer skills. Customer focus in providing a high standard of service and safety will be high priority.
Our working culture will suit you if you are self-driven and enjoy working as part of a global team, who share the determination to succeed. You will possess an ability to problem solve in a challenging environment, within the given parameters. You will also be willing to travel at short notice (including overseas) to meet Customer requirements.
In return we offer a competitive salary, flexible working hours, company phone and a fully equipped service van. We will encourage you to develop your skills and provide the means to fulfil your potential.
Please send a brief CV together with a short email explaining why you are interested in this position to stuart.ferguson@aqua-pharma.com
Interviews will be held in January.