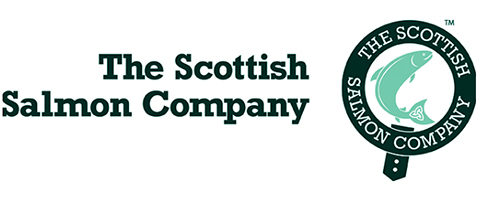 Location: Loch Torridon, North West Highlands
Salary: up to £35,413 per annum dependent on experience, inclusive of an enhanced payment for 1:3 weekends worked. Plus premium rates for other overtime.
Accommodation Available.
Why work with us?
• £150 million turnover
• 650 + staff (continually growing)
• We sell to over 26 countries around the world
• We are an internationally recognised pioneer in Aquaculture
• Sustainability is at the core of all our activities
The Scottish Salmon Company produces Scotland's Finest Sea Loch Fresh Salmon with Pride and Passion.
With our head office in Scotland's capital, Edinburgh, we breed, rear and process superior salmon exclusively in the pristine waters of the Scottish Western Highlands and Islands. Our customers appreciate our product quality, service excellence and provenance guarantee. We are also the proud recipients of multiple industry awards recognizing our commitment to Scotland, our industry and staff.
We are always looking for ambitious and motivated individuals to join our passionate team so if you want to test yourself in a challenging workplace, look no further.
Due to significant growth within the company we are looking to recruit a Senior Marine Operative to work as directed by the Marine Site Manager and to assume responsibility for the day to day operations of marine sites, vessels and equipment, shore bases and staff within your control.
Duties:
• Operates to the highest standard of husbandry, biosecurity, food safety and quality.
• Monitoring feed and biological performance
• Feeding and movement of feed
• Sea lice identification and reporting
• Sampling, weighing and grading of fish
• Site maintenance including net changing etc.
• Boat Handling
• Understanding of site KPI's and support to the manager
Skills/Experience:
• Ideally have experience of working within the marine industry
• Experience in aquaculture and fish husbandry
• Full clean driver's licence
• Good practical skills
• Team player
• Experience of working on and around boats
• Flexibility regarding working hours
In return we offer over 15 employee benefits, including:
• Enhanced Relocation Support/Accommodation Allowance
• Staff Accommodation
• x1.5 or x2 time for premium overtime rates
• Incentive Scheme
• Competitive salary package
• Market leading pension scheme
• Cycle to work scheme
• Retail discount scheme
• Employee assistance program
• Critical Illness Cover – also for Spouse and Partner
• Occupational Health Service
• Professional Development Opportunities
How to Apply:
Please send your CV and Cover Letter to workwithus@scottishsalmon.com
Closing Date:
Monday 21st September 2020.