SALES SUPPORT ADMINISTRATOR – WYVEX MEDIA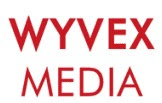 Due to expansion development, the successful candidate for this role is expected to develop into an important member of staff who will be instrumental in ensuring the smooth running of our data and customer relationship management software systems.
Responsibilities
• To undertake training on 'Pulse'- our customer relationship management system to assist the sales teams in ensuring data is accurate and up to date.
• Update and maintain supplier and distribution databases to ensure information is accurate and up to date.
• To work alongside our digital marketing team to ensure our data is 'marketing ready' for communication with suppliers, subscribers and advertisers.
• Work closely with the IT team especially in areas of security, GDPR, data gathering and associated functions.
• Support our sales team in the implementation of data for emails, telephone calls and marketing campaigns (eg Mailchimp).
• Other administration duties will be required as and when needed.
The Right Person
This is an important appointment for the company. We are looking for someone with excellent computer skills and working knowledge of Microsoft Office programmes. A clear understanding of GDPR rules and database management would be advantageous however full training will be given.
We are looking for someone that thrives on working within a team environment but equally happy to work autonomously.
What we offer
This is a chance to become part of the transformation of our business and be part of the fast-paced publishing environment. You can expect a competitive salary as well as a generous holiday package and a contributory pension scheme. We are also open to discussing hybrid home/office working arrangements and working location. You will be part of a family business that owns titles that have served communities across Scotland for well over a century and fully intend to serve those communities in the future, in print and online.
Face to face meetings with staff and clients will be required so a full driving licence is essential.
If this sounds like the job for you, please apply to hr@wyvexmedia.co.uk with your CV including current salary.