RSPCA Assured Aquaculture Assessor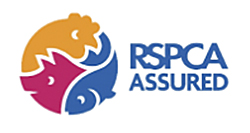 Location: Homebased – to cover northern Scotland and Outer Hebrides
Salary: £26,840.11
Hours: Full Time – 35 hours
Closing date: 27th August 2021
RSPCA Assured is the RSPCA's farm animal welfare assurance scheme and ethical food label. We promote and apply welfare standards drawn up by the RSPCA through administering and marketing the RSPCA Assured label.
The main responsibilities of the post include: Carry out all on site assessment activity in full accordance with the scheme's quality procedures. Plan, arrange and carry out all assessment activity. Verbally inform all new applicants and current members the outcome of the assessment at completion and the subsequent procedures thereafter leading to certification, and provide a documented report for their reference. Carry out review of non compliance corrective actions and objective evidence submitted by applicants and members arising from own assessments and those of others in order to progress certification.
The successful applicant should have: 5 years proven practical experience of commercial livestock production and knowledge of the food production industry. Ability to plan and organise own workload, a full valid driving licence and ability to work both independently and part of a team. GCSE English and maths or equivalent qualification or NVQ level 3 or relevant qualification in agriculture/aquaculture
An application form and full job description can be requested from: Anna-Louise Sales, at anna-louise.sales@rspcaassured.org.uk. We do not accept CVs.
The RSPCA offers excellent benefits, including private healthcare, defined contribution pension scheme, childcare vouchers, employee assistance programme and this role includes a company car
We value diversity and encourage applications from all sections of the community.
Ending cruelty, promoting kindness and alleviating suffering to animals