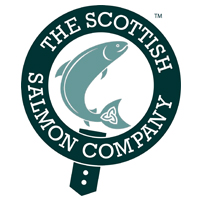 Location: Ardyne
Salary: up to £48,000 per annum, dependant on experience
Why work with us?
• £150 million turnover
• 650 + staff (continually growing)
• We sell to over 26 countries around the world
• We are an internationally recognised pioneer in
Aquaculture
• Sustainability is at the core of all our activities
The Scottish Salmon Company produces Scotland's Finest
Sea Loch Fresh Salmon with Pride and Passion.
With our head office in Scotland's capital, Edinburgh, we
breed, rear and process superior salmon exclusively in the
pristine waters of the Scottish Western Highlands and
Islands. Our customers appreciate our product quality,
service excellence and provenance guarantee. We are also
the proud recipients of multiple industry awards recognizing
our commitment to Scotland, our industry and staff.
We are always looking for ambitious and motivated
individuals to join our passionate team so if you want to test
yourself in a challenging workplace, look no further…
Due to a long serving manager leaving, we are looking to
recruit a Marine Site Manager to manage the full operations
of our Ardyne site. The Marine Site Manager is responsible
for the Health & Safety; Fish Health & Welfare and staff
management. Additionally, they will be in charge of all site
and equipment maintenance for example, plant machinery;
boats and shore bases.
Duties:
• Ensure a safe working environment exists for all site
employees, visitors or contractors.
• Ensure the adherence to all standard operating
procedures (SOP's).
• Deliver site KPI's through teamwork.
• Provide input into and control the total site expenditure
to meet or better the budget.
• Achieve the highest welfare, husbandry, biosecurity, food
safety and quality standards from the site.
• Maintain accurate and up to date site records relating to
livestock, feed use, environment, bio-security etc.
• Encourage the implementation of opportunities for
continuous improvement, aiming to always improve the
KPI's for all areas.
Skills/Experience:
• Sound staff leadership and management experience on an
aquaculture site, ideally with salmon.
• Strong interpersonal and communication skills, with the
ability to motivate teams.
• Target driven, proactive, result orientated and cost aware.
• Experience of working with and achieving budgets.
• 'A hands-on' management style and able to work
collaboratively.
• Experience of first-hand experience of liaising with
statutory authorities such as Marine Scotland/SEPA.
• Full driver's license.
In return we offer over 15 employee
benefits, including:
• Relocation support
• Incentive Scheme
• Market leading pension scheme
• Competitive salary package
• Employee assistance program
• Cycle to work scheme
• Retail discount scheme
• Critical Illness Cover – also for Spouse and Partner
• Occupational Health Service
• Professional Development Opportunities
How to Apply:
Please send your CV and Cover Letter to
workwithus@scottishsalmon.com
Closing Date:
Thursday 8th October 2020