Marine Husbandry – Sound of Mull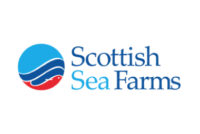 The Isle of Mull is the second largest Island in the Inner Hebrides, off the West Coast of Scotland. Farming within dedicated zones around the Island, our teams are dedicated to delivering the highest quality farm raised Atlantic Salmon under responsible and sustainable care.
We are currently looking to recruit Husbandry staff to join our teams within the Sound of
Mull
ABOUT THE JOB
The husbandry role is crucial to our success in ensuring the best management of our
superior quality Scottish salmon. We want people to lead on fish health, feed and
performance; to lead on Health and Safety; to drive change; to stretch us and themselves
and in doing so, gain industry-leading rewards. Our husbandry roles are goalsled, continuously evolving and highly creative and we want the very best experts to deliver
for our fish.
THE IDEAL CANDIDATE
Experience is desirable but not essential as full training will be given. We welcome
applications from both experienced candidates and those looking to being their career in
the aquaculture industry. We are looking for ambitious individuals who are team players,
proactive in health and safety and who pride themselves in delivering to a high standard.
ABOUT THE PACKAGE
As well as a generous salary with weekend payments, we offer a structured training plan;
career development; 30 days paid holiday; crop performance bonus; training increments,
discretionary company bonus; pension scheme; life insurance cover; employee assistance
programme; subsidised gym membership and cycle to work scheme.
A full UK driving licence is essential for this role.
We are an equal opportunities employer and we welcome applications from all suitably
qualified people; however, you must be able to provide documentation of your right to
work in the UK. You must also be able to achieve and retain a ML5 medical.
To apply, please visit the careers page on our website: www.scottishseafarms.com/ourpeople/careers.
Closing date for applications is Friday 9th July 2021