Marine Husbandry – Loch Kishorn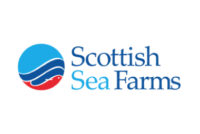 Starting salary from: £21,691
At Scottish Sea Farms we are committed to supporting local economies in some of the most remote parts of the Scottish Highlands and Islands by providing employment and career development opportunities in the local communities in which we operate. Our teams are the first in our industry accredited at Platinum standard through Investors in People. Our employees are actively supported in ways that encourage and demand strong leadership.
We are recruiting for Marine Husbandry staff to join our Loch Kishorn Marine Farms which is situated near Strathcarron in the Northwest of Scotland. Loch Kishorn is one of our larger farming zones with 3 distinct marine leases capable of delivering the highest quality farm raised Atlantic Salmon under our responsible and sustainable care.
ABOUT THE JOB
The husbandry role is crucial to our success in ensuring the best management of our superior quality Scottish salmon. We want people to lead on fish health, feed and performance; to lead on Health and Safety; to drive change; to stretch us and themselves and in doing so, gain industry-leading rewards. Our husbandry roles are goals-led, continuously evolving and highly creative and we want the very best experts to deliver for our fish.
THE IDEAL CANDIDATE
We welcome applications from both experienced candidates and those looking to begin their career in the aquaculture industry. We are looking for ambitious individuals who are team players and have the drive and ambition to further their career through training and development.
ABOUT THE PACKAGE
Our starting salary is currently £21,691, weekend payments are payable at the rate of £309 per full weekend worked. Other benefit's include structured training plan; career development; 30 days paid holiday; crop performance bonus; training increments, discretionary company bonus; pension scheme; life insurance cover; employee assistance programme; subsidised gym membership, cycle to work scheme.
A current driving licence is essential for this role.
We are an equal opportunities employer and we welcome applications from all suitably qualified people; however, you must be able to provide documentation of your right to work in the UK. You must also be able to achieve and retain a ML5 medical.
To apply, please visit the careers page on our website: www.scottishseafarms.com/our-people/careers.
Closing date for applications is 31st May 2022