Marine Husbandry – Isle of Mull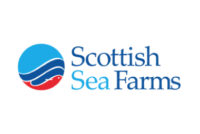 At Scottish Sea Farms we are committed to supporting local economies in some of the most remote parts of the Scottish Highlands and Islands by providing employment and career development opportunities in the local communities in which we operate. Our teams are the first in our industry accredited at Platinum standard through Investors in People. Our employees are actively supported in ways that encourage and demand strong leadership.
We are currently looking to fill the following roles within Bloody Bay team on the Isle of Mull:
Senior Husbandry
Salary from £25k, overtime payments (Monday-Friday), 1:3 weekend payments (additional £5k per annum) plus additional specialisation allowance (£900 per annum)
The Senior Husbandry role is crucial to our success in ensuring the best management of our superior quality Scottish salmon including net management, feed management and people development. Your input will be critical to us driving outstanding performance. You will be responsible for leading and managing all of the requirements it takes to maintain our fish health, welfare and stock performance. The Senior Husbandry role is designed to encourage you to develop your expertise in the disciplines of your role, but also to identify your potential as a future Trainee Marine Farm Manager.
Experienced Husbandry
Salary from £23k overtime payments (Monday-Friday), 1:3 weekend payments (additional £5k per annum) plus additional specialisation allowance (£900 per annum)
Our husbandry roles are goals-led, highly creative and all about continuous improvement. We want the very best experts to deliver for our fish. You'll be a highly experienced and successful salmon farmer with competence in all aspects of husbandry including fish health monitoring, stock appetite assessment, feeding systems, boat handing and maintenance, while being proactive on all aspects of health and safety. You'll thrive on putting your leadership abilities and husbandry expertise to work to maximise the performance of the marine farm and actively contribute to the ongoing development of the team.
Looking for a career change or part time role? We would also welcome applications from candidates looking to begin their career in the Aquaculture sector.
ABOUT THE PACKAGE
Our starting salary for a Trainee role is currently £21,691, overtime payable at 1.5 times normal rate of pay for an additional hours worked Monday-Friday, weekend payments are payable at the rate of £309 per full weekend worked. Other benefit's include structured training plan; career development; 30 days paid holiday; crop performance bonus; training increments, discretionary company bonus; pension scheme; life insurance cover; employee assistance programme; subsidised gym membership, cycle to work scheme.
A current driving licence is essential for this role.
We are an equal opportunities employer and we welcome applications from all suitably qualified people; however, you must be able to provide documentation of your right to work in the UK. You must also be able to achieve and retain a ML5 medical.
To apply, please visit the careers page on our website: www.scottishseafarms.com/our-people/careers.
Closing date for applications is 30th June 2022.