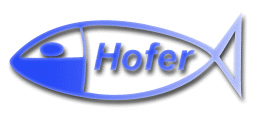 The leading Rainbow Trout producer in Germany is seeking an experienced farm technician to join its team in the Black Forest area in South West Germany.
The company produces rainbow trout for processing and re-stocking angling lakes, all production is sold live. The company has its own broodstock and the successful applicant will work with the full lifecycle of the fish and be able to have an input at every stage of their growth. Modern equipment and systems are used for feeding, grading and transporting fish. The position is full time and the successful applicant will join a team of 4 and be expected to join a one in five weekend rota and cover on-call as part of the team. Salary and benefits available on application.
The owner is a fluent English speaker who attended University in Scotland.
Essential
• Full driving licence
• (Salmonid) fish farm experience
• Computer skills
Desired
• HGV licence
• Mechanical, electrical or engineering skills
For further information please make direct contact with:
Stephan Hofer, Hofer Forellen GmbH, Stuttgarter Strasse 66, 78727 Oberndorf, Germany, Tel +49-7423-2272, Mail s.hofer@hofer-forellen.de