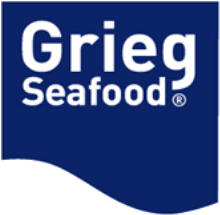 Grieg Seafood Shetland Ltd is recruiting for the following position:
Finfish Veterinarian
An exciting opportunity…The role will provide a blend of field and office-based veterinary support to seawater production based in Shetland. Reporting to the Seawater Production Manager, key responsibilities include:
• Veterinary health planning in consultation with seawater production management
• Site visits to undertake on-going fish health and biosecurity assessment and to provide strategic advice
• Basic field epidemiology with diagnostic sampling where required
• Monitor sea lice and gill health across production sites
• On-going analysis of health data and reporting to seawater production management
• Lead and coordinate project work in relation to fish health
• Review and maintain a Veterinary Health and Biosecurity Plan
• Provide training where necessary to production staff
Requirements
• Registered veterinary surgeon with the Royal College of Veterinary Surgeons (MRCVS)
• Previous experience within a finfish production environment
• Flexibility to work unsociable hours at times
• Good interpersonal and communication skills
• Self-motivated and ability to work with their own initiative
• Good level of IT related competence, and data analysis
• Good organisational skills
A salary of £48,000 per annum and a vehicle is offered with this post. In addition, a performance, and a loyalty based bonus are also attached to this post. For an informal discussion regarding the position, please contact Justin Watson (Seawater Production Manager) 07500 878946 or email justin.watson@griegseafood.com
To apply, please e-mail recruitment.uk@griegseafood.com for an application form.
www.griegseafood.no
Closing date is Friday 6th March 2020