COO – Organic Sea Harvest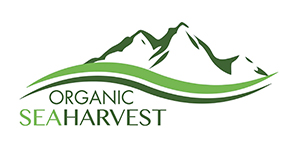 Organic Sea Harvest is an independent Organic Salmon producer proudly located on the Isle of Skye on the West Coast of Scotland. Founded in 2015, the company has evolved from a local entrepreneurial idea to being ready to bring the first salmon to the market in Q2 2021.
Organic Sea Harvest is fully dedicated to producing organic salmon according to the UK Soil Association organic standard. The company is currently operating two sites with a production capacity of 5 000 MT and expansion plans to double this.
The company is backed by a group of owners that also brings sales, marketing, distribution and managerial experience from the seafood industry. Organic Sea Harvest is being managed by a team of senior personnel with broad international experience and a solid local foundation.
Utilising modern and up to date technology, employing skilled and highly motivated people and seeking strengthening partnerships locally as well as internationally, Organic Sea Harvest is aspiring to become the leading producer of Organic Salmon globally.
To reach this ambitious target the company is now looking for an experienced COO to take the business to the next level.
The Chief Operating Officer (COO) is responsible for overseeing the day-to-day administrative and operational functions of the business. The COO will join and support the existing team in the Isle of Skye in Scotland and be hands on in operations.
Main responsibilities:
•  Team management, development and hiring.
•  Develop regular forecasts for stocking, harvests and total biomass.
•  Provide regular updates to the CEO and the Board of Directors.
•  Establish an annual production budget, with a strong focus on ensuring delivery of key performance indicators and targets.
•  Continue to grow the organization, both on sea and land.
•  Negotiate and follow up feed, harvesting and gutting contracts.
•  Overall responsibility for smolt strategy.
•  Set up and establish routines for the use of Mercatus Farming, Finance and Future.
We believe some essential competencies are:
To be successful in this position we believe it is essential that you enjoy being in charge. As COO, you take initiative, make things happen, and accept the responsibility for results. It is essential that you adhere to company rules and procedures, execute plans with commitment and determination. You always work to achieve high-quality results.
You can encourage the team by inspiring and keeping them focused on the objectives. As a leader, you create a stable and re-assuring work atmosphere where you support the team. You develop people through delegation, empowerment, and coaching.
Requirements:
The successful candidate has 5+ years of experience from the aquaculture industry and a strong commercial understanding.
The company offers competitive wages, a comprehensive benefits package, and potential for annual company bonus.
Place of office in Invergordon and Portree.
Application deadline: 10.01.2020
Click this link to apply: https://seafoodpeople.recman.no/job.php?job_id=174055