Boatman / Farmhand – Othniel Oysters Ltd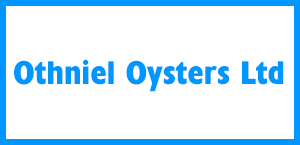 We are looking for a boatman / farm hand for our oyster farm in Poole Harbour, Dorset. The job will entail assisting in all work associated with operating the farm.
No knowledge of shellfish farming is required, as full training will be given. However, applicants should have some experience of small boat handling.
Tasks include:
Working as crew on our harvesting barges, once fully trained operate as relief skipper when required.
Washing and grading oyster seed.
Preparation, bagging and dispatch of finished product.
Maintenance of boats and equipment, including using needle gun and painting.
Driving a forklift and operating a barge mounted crane (comprehensive training will be given if needed)
The ideal candidate would:
Have experience of commercial small boat handling.
Be able to troubleshoot and repair minor mechanical problems.
Have good levels of fitness, this is a physical job.
Be willing to work outside in all weathers.
Have a full UK driving licence
Be able to swim.
Salary will start at £ 26,000 pa, paid monthly.
Once fully trained, salary will increase accordingly.
Normal hours are 40 per week, Monday to Friday.
Occasional weekend duty may be required, with time off in lieu or overtime payment.
This is a permanent position, subject to a 13 week trial period.
On-site parking
Applications in writing to: Gary Wordsworth at othniel@othniel.com
Closing Date 3 February 2023