SSPO hits back at 'sensationalist' Panorama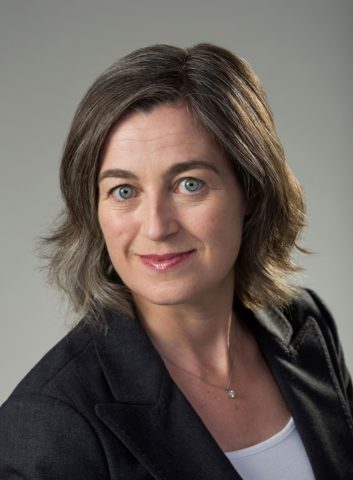 THE Scottish Salmon Producers Organisation has hit back at the BBC for sensationalising the operations of the salmon farming industry.
SSPO chief executive Julie Hesketh-Laird, who was interviewed for a half-hour Panorama show, broadcast last night, said no specific allegations had been made about any SSPO company during her meetings with the BBC team.
Panorama targeted Mowi, Scotland's largest salmon farmer, over visits to the company by the Scottish Environment Protection Agency (SEPA).
According to Panorama, multiple Scottish salmon farming companies are under investigation by regulators for possible misuse of chemicals.
But Mowi said the visits to its Fort William headquarters, initiated last October, were part of a six-month audit and the company had been notified in advance.
It denied any wrongdoing and said it used medications sparingly. SEPA told the BBC it removed documents during an unannounced inspection. SEPA chief executive Terry A'Hearn was also interviewed for the programme.
The SSPO said in a statement issued last night: 'Publicity by the BBC around the Panorama broadcast appears to sensationalise the operations of a farming sector raising live animals day to day in natural surroundings and the routine dealings with the environmental regulator that all farmers, regardless of stock, are subject to.'
The organisation added that it was in salmon farmers' interest to maintain a high quality environment in which fish are raised.
The sector is committed to quickly addressing issues where they do arise and in 2017 had an average compliance of 81 per cent.
Salmon farmers are subject to more than 1,000 audits and regulatory inspections every year, and a range of third party visits from customers and independent accreditation schemes.
All farmers also adhere to the sector's 500 point Code of Good Practice, said the SSPO, and the sector publishes monthly figures on issues of fish health and mortalities.
Hesketh-Laird said: 'Scottish salmon farmers are strictly monitored and regulated. Though building trust in the regulatory regime is important, Scottish salmon farmers consistently strive to go beyond compliance and we are supportive of regular inspections and scrutiny; it's how we improve as a sector.
'Scottish laws governing aquaculture are some of the strongest in the world and we welcome that – we want customers to be confident in farm reared salmon.
'Medicine use in all farming is tightly regulated by the authorities and in our case by the Scottish Environmental Protection Agency.
'We expect all our companies to adhere to the tight rules that are put in place. The industry has a great record on medicines and the significant decline in use over the last 10 years resulting from the industry's strategy of prevention over cure has really paid dividends.'
The SSPO said it welcomed SEPA's new regulatory package and its support to grow the Scottish salmon farming sector sustainably.