Signs of progress at Grieg in Shetland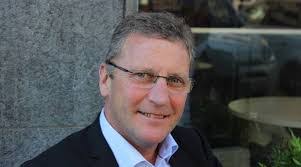 GRIEG Seafood is continuing to battle with biological and other problems at its Shetland operations, but there are signs of progress, the group's impressive 2019 first quarter figures show today.
Shetland harvest volumes increased by 49 per cent from Q1 2018 to 1,788 tonnes, and revenues rose by 41 per cent from NOK 86.8 million to NOK 122.3 million.
However, the division made an operating loss (EBIT) of NOK 24.9 million (about £2.2 million) compared to a loss of NOK 7.1 million in the same period last year.
Grieg said that despite challenges with gill related disease and winter ulcers last year, the quality of fish was high, with a good average weight.
And while the price achieved was also good, it was lower than a year ago.
The survival rate was 85 per cent. The company said costs were likely to remain high for the time being, but it expected a gradual reduction as harvest volumes increased.
The report revealed that Grieg Seafood Shetland is co-operating with other sea farmers in the region to establish a more sustainable marine biology.
Production is being focused on the best sites with the strongest biological control, while routines and systems have been implemented for the monitoring and mitigation of algae related issues.
Other measures to ensure strong biosecurity, strong fish welfare, and control of sea lice include the use of aeration systems, cleaner fish, sea lice skirts and fresh water treatments.
The company is also focusing on improving smolt quality to ensure 'more robust and healthy fish'.
On a group level, Grieg enjoyed an excellent first quarter. Harvest volumes rose by 30 per cent to 14,803 tonnes and the average price was up, thanks to a strong market place price.
Total revenues came to NOK 1,650 million, a rise of nine per cent on Q1 2018. The group EBIT or operating profit before fair value adjustment rose from NOK 162 million to NOK 267 million.
CEO Andreas Kvame (pictured), said: 'During the first quarter, Grieg Seafood experienced strong growth and continued biological improvements, particularly in Finnmark and Rogaland (Norway).
'Our strong performance is a result of our skilled employees' dedication to our strategic focus areas – large smolt, digitalisation, biosecurity and fish welfare and operational expansion.
'We are still in the early stages in executing on our priorities and we expect continued growth and operational improvements going forward.
'We remain confident in our 2020 target of 100,000 tonnes harvest with cost at or below industry average.'
Kvame added: 'We are proud to have climbed from 12th place to 8th place on the SHE Index, which scores companies on their efforts to improve gender balance in management.
'Our objective is to achieve sustainable growth by combining talented people, knowledge about nature and new technology.'