Salmon fed algal oil on sale in French shops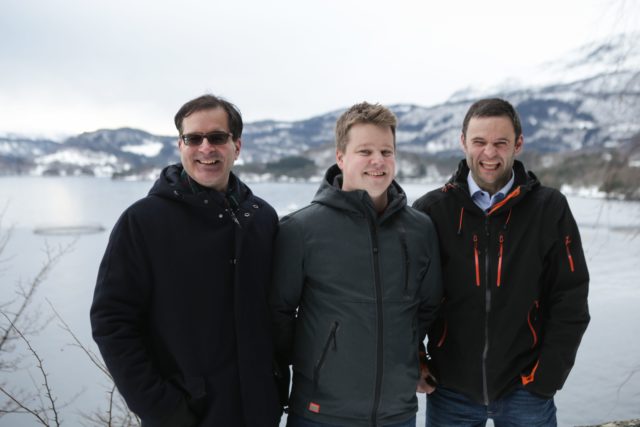 SALMON fed with marine algal oil is now on sale in more than 100 stores in north-east France.
The fish, farmed by Norwegian company Lingalaks, have been on a diet developed by Skretting and containing omega-3 EPA and DHA algal oil as an alternative to fish oil from wild caught fish.
The oil is made by Veramaris, a joint venture between DSM and Evonik, and is produced through large-scale fermentation.
It is the only commercial source of omega-3 fatty acids from algae that is rich in both EPA and DHA, and will help the aquaculture industry become less dependent on finite marine resources, said Veramaris.
'Omega-3s are among the most important nutrients that people need for a healthy life,' said Veramaris CEO Karim Kurmaly.
'Omega-3 EPA and DHA are at the very core of the salmon brand promise, making salmon a food choice consumers can count on when it comes to health benefits.
'This is our contribution to differentiate salmon and support retailers in increasing their fair share index of the salmon category.'
Veramaris has a plant in Slovakia and has invested more than $200 million in a new facility in Blair, Nebraska, in the US.
The factory will begin producing and delivering the algal oil at an industrial scale from July 10.
The initial annual production capacity will meet approximately 15 per cent of the total current annual demand for EPA and DHA by the salmon aquaculture industry.
Pilot quantities for market development purposes have already been available for the past two years.
The French retailer Supermarché Match, headquartered in La Madeleine, has introduced salmon reared on diets including Veramaris oil in all 116 of its outlets.
'The salmon we are now able to offer to our customers is rich in omega-3 EPA and DHA from natural marine algae,' said Nicolas Baroux, head of procurement at Supermarché Match. 'This is our contribution to conserving marine resources.'