Norway to help its algae hit salmon farmers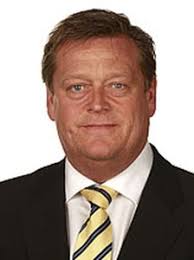 NORWEGIAN salmon farmers hit by last month's algae outbreak are to be allowed to increase production beyond their permitted licence limits to help compensate for heavy losses.
Several companies in the Nordland and Troms regions, including Nordlaks and Lerøy, lost a total of 13,000 tonnes, or some eight million salmon, during the five-week long outbreak, regarded as the worst attack for almost 30 years.
The value is estimated at 2.5 billion kroner and many workers are likely to temporarily lose their jobs because there are no fish to harvest.
Conscious of warnings from the trawling industry and political opponents that the government should not make direct financial payments to 'wealthy salmon farmers', Norway's fisheries minister, Harald Tom Nesvik, announced a series of alternative measures last week.
He has introduced a scheme allowing the affected businesses to be allowed to increase production up to certain limits over the next five years to help them recover some of their losses.
Nesvik said he came to his decision after visiting several affected farms in Nordland.
'It is important that we try to protect jobs over the long term so we are now giving salmon farmers affected by the algae bloom in the north the opportunity to recover some of the lost production.
'Some companies have lost all their smolt and need at least 36 months to produce new salmon. Therefore, we are allowing the scheme to last for five years so that they can rebuild their stocks.'
The level of help is being set at 60 per cent of documented losses. The minister said that this was a one-off help measure and companies should not automatically expect similar schemes if there were future incidents.