Nordlaks reports pre-tax profits of £110 million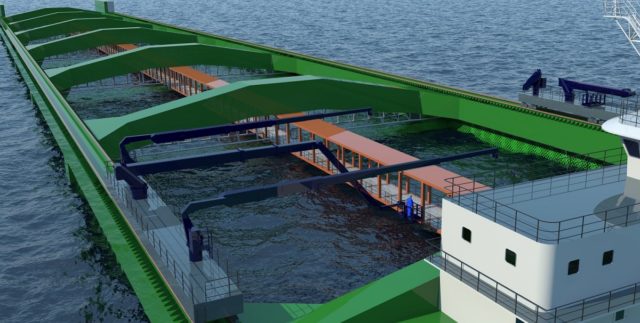 THE Nordlaks group which was badly hit by the algae outbreak last month today announced pre-tax profits of 1.2 billion kroner, or around £110 million, on a turnover of NOK 3 billion (£278 million) for last year.
CEO Eirik Welde described the performance as a 'very good financial result'.
He said: 'We had somewhat lower sales revenues and higher operating costs, but thanks to wellboat sales and lower financial costs, mainly due to the (lower) currency, the annual result was nevertheless higher than in 2017.
'We see that both Nordlaks and the rest of the aquaculture industry year-on-year reduced productivity and increased costs, but due to the constantly high demand for our products, we still manage to create a good result.'
Welde said Nordlaks planned to invest between four and five billion kroner in the development of new technology and advanced production methods.
'This year we will make a decision on the expansion of our factory on Børøya, while the smolt plant at Innhavet will be completed. And by 2020 the first of two Havfarmer and the first of two wellboats will be delivered to us.'
The 2018 results, he said, would strengthen the equity of the company and were absolutely crucial in its plans for the sustainable development of the aquaculture industry.