Lay-offs 'inevitable' in algae crisis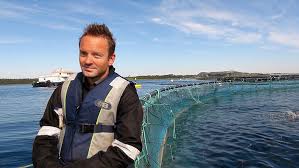 SEAFOOD Norway, the body which represents the country's fishing and aquaculture industry, has warned there are likely to be serious economic consequences from the large algae outbreak which has devastated salmon farms in the Nordland and Troms regions.
Around 13,000 tonnes, or eight million fish, worth more than two billion kroner have been lost in the worst algae bloom for 28 years.
Seafood Norway's regional manager, Marit Bærøe, said huge challenges lay ahead for the companies, their employees and the affected coastal communities.
'At the moment, the main focus has been on how to handle the algae outbreak. The co-operation we have seen so far within the industry has been quite unique.'
CEO Geir Ove Ystmark said that when such a large salmon stock has perished, several companies were certain to face long periods with no production, which will inevitably lead to lay-offs.
'This will not only hit our members, but it will also affect those who work in the industry,' he added.
'We will therefore be in close contact with the trade unions and those municipalities which have been affected.'
He said Seafood Norway has already been in contact with unions and other professional bodies representing those who work in the industry.
Fisheries minister Harald Tom Nesvik, who visited some of the worst hit farms yesterday, has already indicated that the government will offer compensation to companies who have been hit, but has not gone into detail or said whether it will include those workers who lose their jobs.
Salmon prices in Norway have fallen following the outbreak, but seafood analysts are predicting there will be a shortage of salmon over the next few months, leading to a sharp increase throughout the northern hemisphere.