Farmed fish only food sector free of medicine residues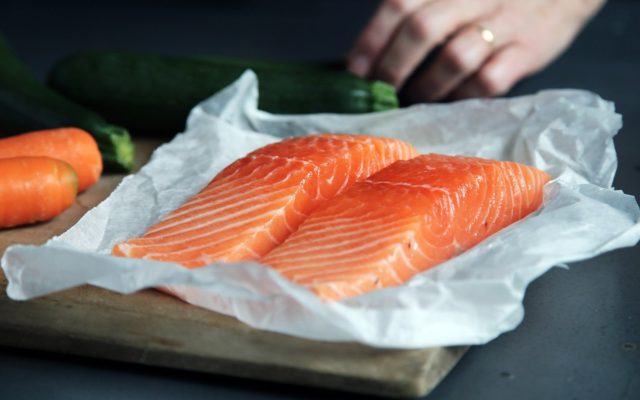 AQUACULTURE is the only animal sector in the UK where no residues of medicines have been found in the end product for the whole of 2018 and 2019 to date.
According to the Veterinary Medicines Directorate (VMD), which publishes regular updates of veterinary residues in animals and animal products, farmed salmon and trout were free of such substances.
The VMD document contains information on substances found in the UK where the level of concentration of a residue in an animal product is above the action point.
Residues were detected above the reference point in dairy cattle, beef cattle, sheep, pigs and poultry.
Calves liver, cattle milk, sheep kidneys and hen eggs all had residues of medicines, such as penicillin, and residues were also found in game birds, including partridges and pheasants.
The VMD undertakes statutory surveillance on all animal sectors, including farmed fish, checking for levels of substances – for example, antimicrobials, steroids, hormones, and pesticides.
Salmon farmers have invested heavily in non-medicinal approaches to disease and parasite control measures, and the latest figures suggest that their efforts are not just working, but leading the field.
Medicinal use in salmon farming has fallen by 49 per cent in the last decade, said the Scottish Salmon Producers' Organisation in February.
Meanwhile, spending on innovation, natural prevention and alternative treatments has grown dramatically.
The VMD data covers the whole of Great Britain and Northern Ireland.
https://www.gov.uk/government/statistics/residues-of-veterinary-medicines-in-food-2018